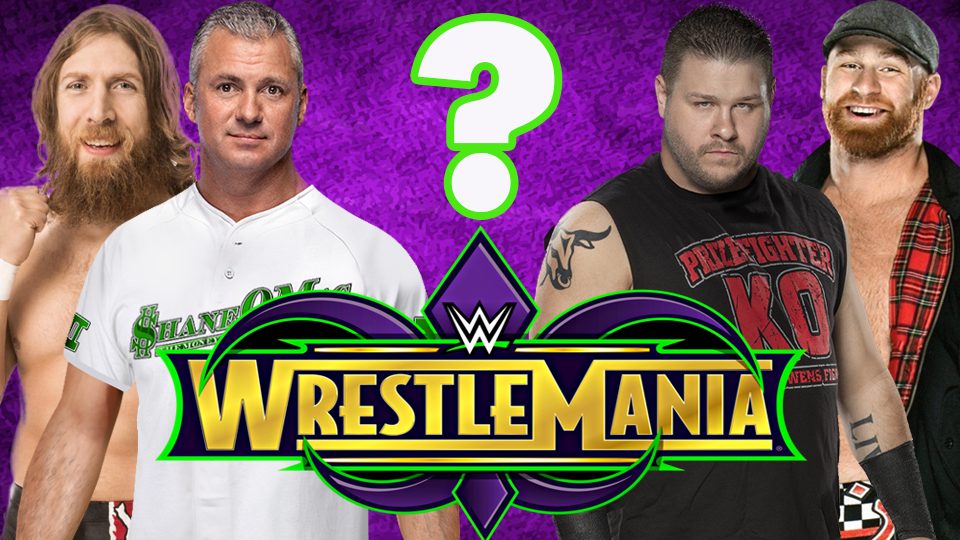 The news of Daniel Bryan finally being cleared to compete again sent shockwaves through the wrestling world last night and had many of us screaming with excitement (myself included). This created an instant hook for fans to tune into that night's episode of SmackDown Live with a Wrestlemania match now looking a near certainty for the former WWE World Heavyweight Champion. The night began with a heartfelt promo from Bryan thanking his fans and his wife for standing by him in this difficult time and assured fans that he will be competing in the near future.
Bryan still had to fulfill his duties as General Manager, however, and reluctantly fired Kevin Owens and Sami Zayn for last week's brutal attack on former SmackDown Live Commissioner Shane McMahon. Unsurprisingly, this was a bitter taste for Owens and Zayn, which led them to put a similar beatdown on Bryan.
The leader of the 'Yes!' movement didn't go down without a fight however as he attempted to fight back with missile dropkicks that instantly had the audience going crazy. This was a surreal moment and I think it's safe to say every wrestling fan had goosebumps seeing Bryan in the heat of the action, which seemed like an impossible thought months ago… hell, even yesterday morning.
This leaves the door open to a seemingly inevitable tag team match between the duo of Zayn and Owens against Shane McMahon and Daniel Bryan on the 'Grandest Stage of Them All'. As a match, this makes absolute sense as the four superstars have been part of a long-term programme that stems back to last summer when Kevin Owens first began feuding with Shane McMahon.
Welcome back @WWEDanielBryan. Hope you can live with yourself after firing two of the best wrestlers alive (and two guys you've known for 14 years).

That is, once you're discharged from the hospital.

— Sami Zayn (@SamiZayn) March 21, 2018
The Hell in a Cell match between Owens and Shane was a key moment during this rivalry as Sami Zayn revealed his allegiance to Kevin Owens. Since then, the feud has only escalated further with Owens and Zayn even pitting Bryan and Shane against each other due to Bryan's support for the former NXT stars. Given the recent attacks on both Bryan and Shane, a match involving the four superstars would be the ultimate pay off for this great story.
What makes this match so intriguing are the fragile relationships in both teams but the undeniable hatred for the men standing on the opposite side to the ring. Owens and Zayn have looked like they have been on the brink of an explosive break up since the turn of the year whilst Bryan and Shane have looked equally combustible during their time on SmackDown Live. It is highly possible that the match itself could end in controversy with Zayn turning on Owens and even Bryan turning on Shane both being in the equation.
Admittedly, the scenario of the former seems significantly less likely purely due to how over Bryan is as a face and his return instantly places him as one of the most beloved performers in the company, which spells money for Bryan's merchandise. If the match does get announced, Daniel Bryan will return to the very building where he won the WWE World Heavyweight Championship at Wrestlemania XXX. Nearly four years later, it is extremely likely that the Superdome will be filled with 'Yes!' chants yet again.