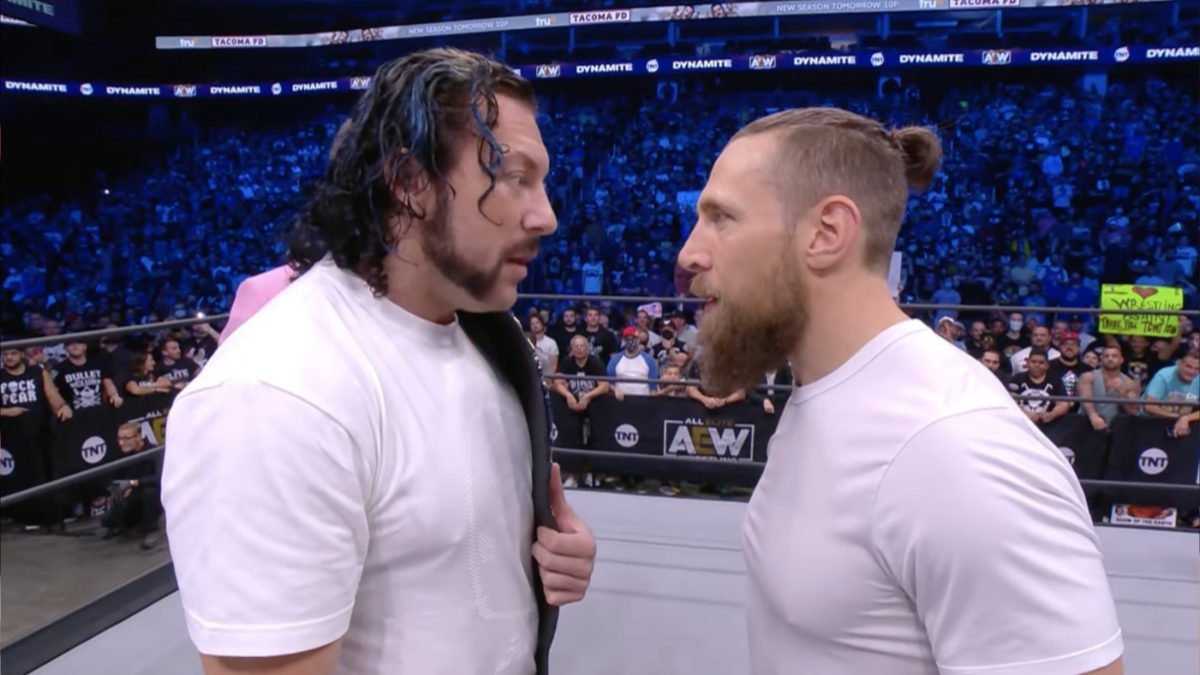 Bryan Danielson has explained why he wanted to face Kenny Omega at tonight's Dynamite Grand Slam, so early in his AEW career.
On tonight's show, Danielson makes his AEW debut against the face of the company. Speaking with  Joseph Staszewski of the New York Post, the former WWE Champion revealed that it was his idea to face Kenny Omega right away.
Wanting his AEW debut to have a big fight feel, Danielson said:
This is kind of one of my ideas I came in with, doing this right away. The idea came from when I came back from my retirement (in 2018) there were a lot of matches in WWE people wanted to see and we either took a long time to get to them or even didn't get to them at all and I think we lost some of the momentum when fans were excited about me coming back from my retirement.

"At the time I felt yeah, build to these matches, build to these matches. I think with so many exciting people coming into AEW you can build to a CM Punk-Kenny Omega match. You can build to some of those matches, but I also think fans want to see something right away to get them super excited. To be fair, I want my first match in AEW to feel like a big deal. So there is no bigger deal than me versus Kenny Omega right now,"

"I have also been looking forward to wrestling Kenny for years. As I was in WWE I thought it was a match that actually would never happen. But when Kenny and I wrestled before he didn't have that much of a name on the independent scene and hadn't done all the stuff he did in Japan. As that was happening and I was in WWE I was like, 'Woah, I would love to wrestle this guy.'"
Danielson's last match took place on the April 30 edition of SmackDown, against Universal Champion Roman Reigns. Omega has recently stated that he'd love to face Reigns, as it'd be a great opportunity to show fans a 'real World Champion'.
To make sure you stay updated with all the latest wrestling news, add WrestleTalk.com to your Google Discover feed and follow us on Twitter!