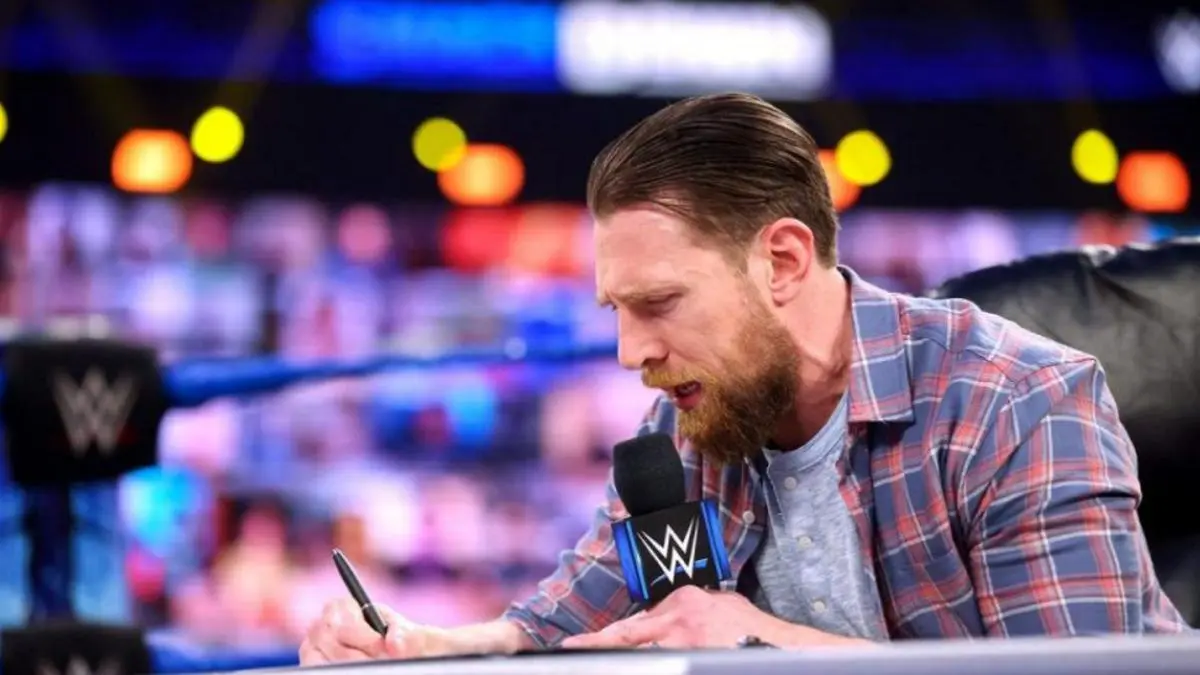 Bryan Danielson has reflected on his small role with WWE creative, explaining how it came to be.
Speaking with Renee Paquette on The Sessions at Starrcast V, Danielson confirmed that he did attend creative meetings during his final stint with the company.
Noting that WWE writers have a 'thankless job', Danielson said:
"The pandemic was happening. Somebody in one of my segments, it was right before Brie was about to give birth to our son Buddy. It was a month before that, somebody in one of my segments got COVID. They called me and were like, 'You were in a segment with somebody who got COVID. A bunch of people in the segment got COVID. You might have COVID.'

"I tested and didn't have COVID, but I requested, 'I don't think I should come to work, my wife is pregnant and due soon.' They were fine and great with that. Bruce Prichard called me and said, 'I know you're gone, but would you like to be part of the creative team and meetings?' They were doing them through Zoom.

"I said 'Yeah.' I loved it. I know a lot of people have talked a lot of crap about writers. It's a thankless job. There are a lot of smart, fun, writers."

"I loved dealing with Bruce Prichard. Some people talk bad about Bruce, I love Bruce. I really enjoyed it."
Danielson ultimately left WWE following his Universal Title match against Brock Lesnar in April 2021. He debuted for AEW at the end of that September's All Out pay-per-view.
The Blackpool Combat Club member recently returned to the ring at AEW Dynamite: Fight For The Fallen. Danielson noted that he thought that his doctors were going to speak with him about possibly retiring after his most recent injury, which you can read more about right here.
Stay up to date with AEW win/loss records for 2022 using our tracker at this link.
Transcription via Fightful. 
If you're in the UK but didn't manage to get tickets to Clash at the Castle on September 3, WrestleTalk is hosting a watch party at The Joiner on Worship in Shoreditch, London, and we'd love for you to join us! Click here for more details.