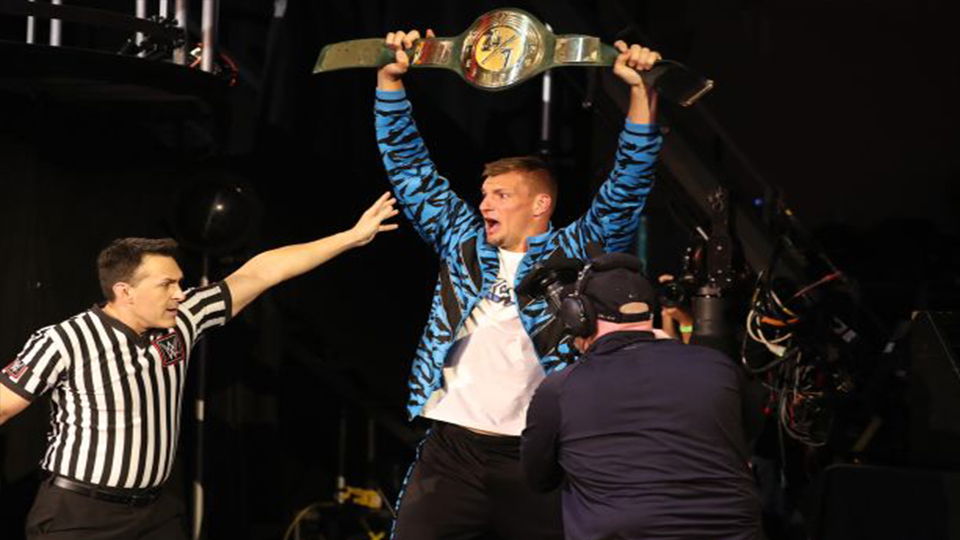 Rob Gronkowski has not been seen in WWE since winning the 24/7 Championship at WrestleMania. He has since announced his return to the NFL, joining the Tampa Bay Buccaneers. Now, he may have to watch his back around his new head coach.
Buccaneers' head coach Bruce Arians joined NFL Live recently and joked about taking Gronk's title from him.
"He better keep his head on a swivel. I might take it from him."
It seems Gronkowski already had considered this as a possibility. He mentioned in a recent episode of his Gronk'd Up podcast that it would be an honour to lose the title to his coach. Here is the quote, courtesy of fightful:
"Imagine coming out of the meeting room, and I'm like, looking to my left in the hallway coming out of the tight end meeting room, looking to the right to make sure no one else is out of the meetings yet. I think I'm in the clear. I start walking down the hallway because the other players are in the meetings. And all of a sudden, Coach Arians just comes out of nowhere with a flying elbow, takes me out and pins me, and becomes the 24/7 champ.

That would be legendary. That would be an honor to lose to him."
It is still unclear what is in store for Gronk in the near future. If there is a 2020-2021 NFL season he will play but it remains to be seen whether he will continue with his WWE endeavors.
Who should Rob Gronkowski lose the 24/7 Championship to? Let us know on Twitter!