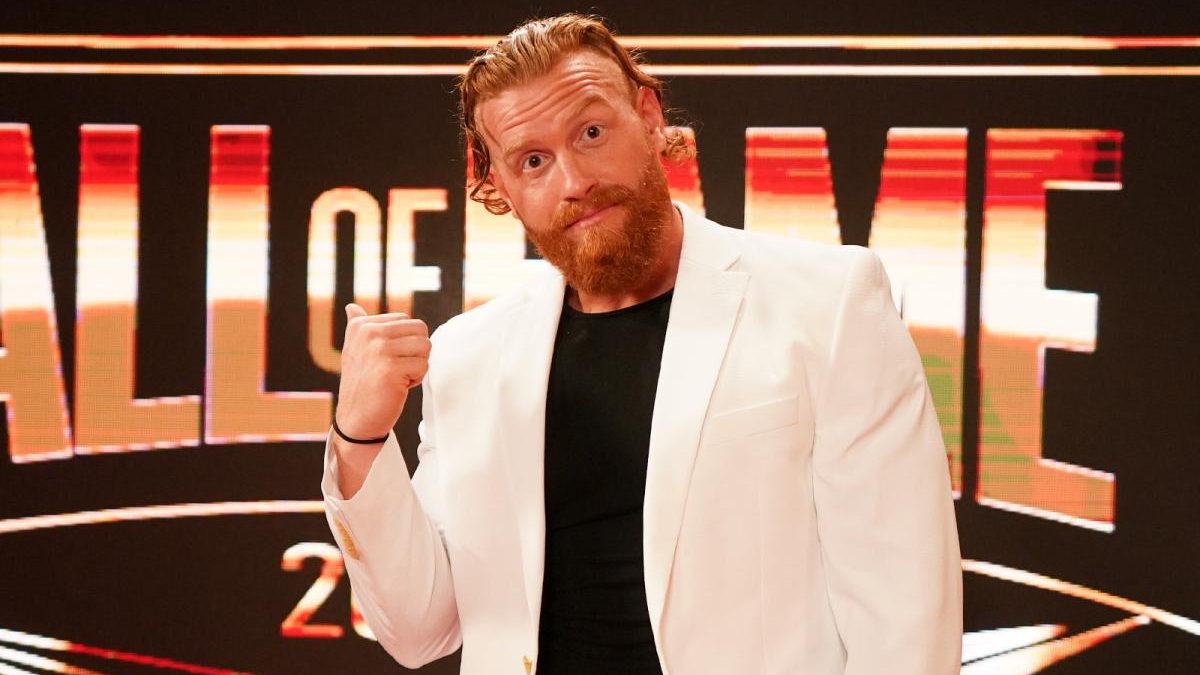 Former WWE star Buddy Murphy has revealed the full story of why his name was changed to just 'Murphy' last year.
Speaking with Chris Van Vliet, Murphy explained that the full story, which was kind of important, was never actually told on TV for some reason, and that's why there was so much confusion about it.
Murphy said:
"That was my idea, but the whole story behind it was never told. I was talking to Michael Hayes. He said, 'Buddy. That name is too friendly'. I said, 'Maybe I'll just go back to Murphy. In NXT, it was Blake and Murphy. I don't need Buddy, but maybe because I'm this disciple character, and Buddy doesn't fit it, Buddy Murphy, the disciple, how about I sacrifice my given name for the greater good. Now I'm becoming a reborn to Seth. Your parents give you your first name. That's your given name. I'm giving that away. I'm sacrificing that given name, and now I'm known as this, like a number. For the greater cause, I'm sacrificing my given name for Seth'. He said, 'Okay'. The next week, I'm just Murphy, but it was never explained. I didn't like that. It was a detail that could have explained a lot. The fact that we are still talking about it still now, there are questions that should not have to be explained a year and a half later."
Why WWE couldn't have added that pretty important detail into one of Rollins' rambling promos somewhere is anyone's guess.
Murphy also said during the interview that he knew working with Aalyah Mysterio was going to be a problem because she wasn't contracted to the company, so there were weeks where she was absent and that obviously didn't help Murphy's cause at all during that time.
Quote via WrestlingNews.co
To make sure you stay updated with all the latest wrestling news, add WrestleTalk.com to your Google Discover feed and follow us on Twitter!