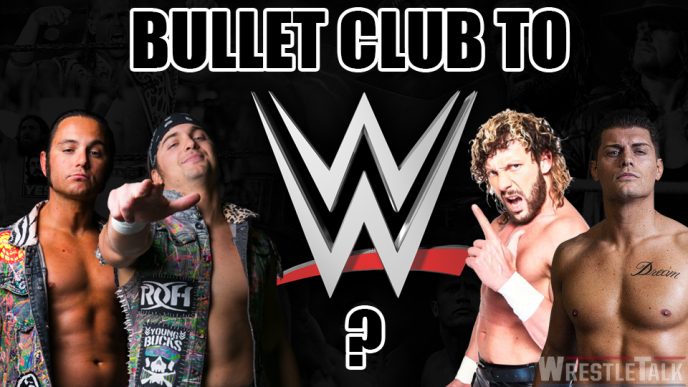 It's time to cue the speculation and rumor machine.
According to the latest edition of the Wrestling Observer Newsletter, the Ring of Honor contracts of The Young Bucks and Cody (Rhodes) all expire at the end of 2018. Kenny Omega's NJPW contract is also up at the turn of the year.
Although all four have made it quite clear that they have no intention of joining WWE, as we have seen repeatedly over the years, money talks.
WWE's new television deal means the company is more flush with cash than ever before. And as the ROH-Madison Square Garden situation has proven, WWE are keen to stamp out potential competition by any means necessary. Signing three of ROH's biggest stars and the most sought-after non-WWE talent on the planet would be a huge statement of their intent and would unquestionably harm ROH and NJPW.
Dave Meltzer noted in the Observer that the four men will be at the peak of their bargaining power after All In, with WWE keen to shut down the brand before it gets too hot or risks challenging them on any level. The last thing they want is another television company or major streaming service seeing the success and future potential of All In and jumping on the wrestling bandwagon.
WWE wants to be the market leader in every avenue of the wrestling business. They would be willing to pay good money to ensure that All In 2 does not become a reality, to prevent the New Japan international expansion, and to seriously derail ROH's growth. Look no further than their forays into the thriving UK wrestling scene for further evidence of that.
While it should be considered unlikely at this point that any of the four are WWE-bound, stranger things have happened and as Vince McMahon himself is known for saying: never say never in the wrestling business.
Do you want to see Cody, Kenny and the Bucks in WWE? Let us know in the comments below or on Twitter here. You can also join us on Discord to chat with Oli, Luke, the magazine team, the website writers and each other here!