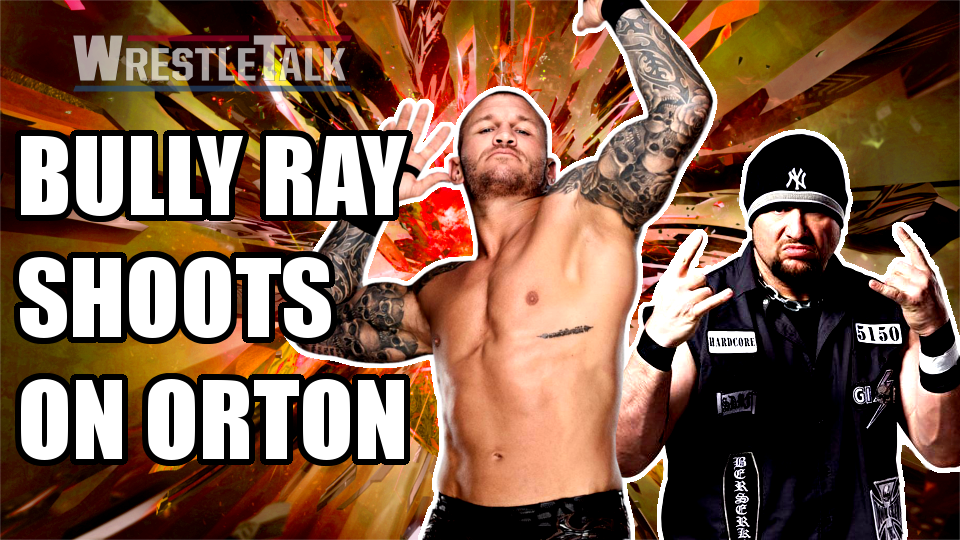 Tuesday, on SmackDown Live, Randy Orton came out to share the reason he has viciously attacked Jeff Hardy on a couple of occasions. Orton gave a great promo explaining that he is upset he doesn't receive the respect that he deserves. He explained that is was the WWE Universe's fault, and how he is going to destroy every superstar that the WWE Universe puts on a pedestal.
Orton's promo also touched on topics about the wrestling business. He didn't hold back and aired his issues out in the ring, from how he didn't start out in bingo halls and he had learned from the best of the best. He took shots at the Bullet Club, "I didn't have to steal some sweet hand gesture."
That promo hit deep for a lot of people, and Bully Ray spoke out on his feelings about Orton and his new attitude on the latest episode of "Busted Open Radio."
"I enjoyed a variety of things on SmackDown starting out with Orton's promo which I think he knocked out of the park," Bully Ray said. "I think he did a great job with it and it was a lot of things. It was the words he was saying and it was also the tone in his voice, the inflection in his voice and the way he delivered it."
Bully also went on to speak about the crowd reaction, and how they weren't silent with disinterest, but with anticipation for what he would say next.
"Randy Orton believed everything he was saying last night," Bully Ray continued. "If you listened to the reaction of the people, there was hush over the crowd. That hush wasn't that they were disinterested. It was a hush like, 'oh my God, Randy does sound pissed off and it sounds like he's about to take out all his frustrations out on a lot of different people."
"Randy Orton believed everything he was saying last night."@davidlagreca1 & @bullyray5150 praise @RandyOrton for his promo on #SDLive last night and think he may be right about the fans taking him for granted in the WWE. pic.twitter.com/PEjMR2Y749

— SiriusXM Busted Open (@BustedOpenRadio) July 25, 2018
What do you think of Orton's words last night? Where do you want to see this new attitude Orton go from here? Let us know in the comments below or on Twitter here. You can also join us on Discord to chat with Oli, Luke, the magazine team, the website writers and each other here!
Check out these other great Wrestletalk articles: