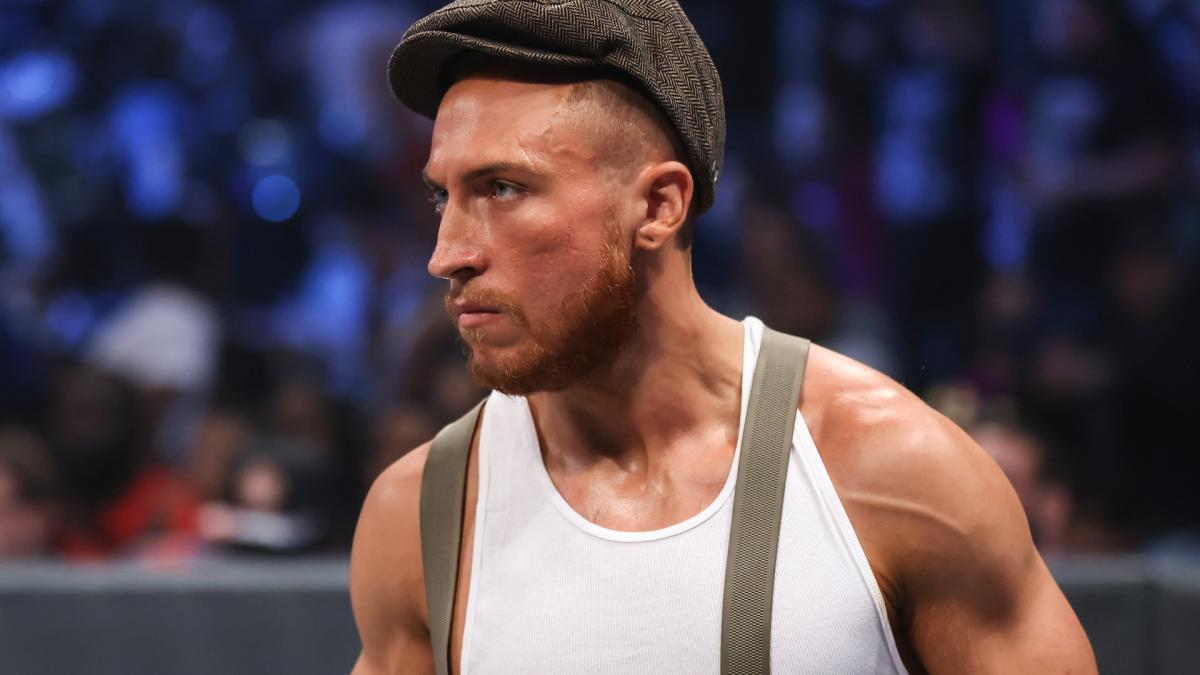 Former WWE Champion Big E suffered a horrific injury on the March 11 episode of SmackDown, when he suffered a broken neck following a mistimed Overhead Belly-To-Belly Suplex from Ridge Holland.
The match featured Big E and Kofi Kingston against Holland and Sheamus, with Butch (Pete Dunne) at ringside to witness the injury. Butch recently spoke to the UK Metro, where he reflected on that night.
Butch spoke about how he made sure to reassure Ridge following the mistake, and how the only thing that mattered was that Big E was ok.
He said:
"It's horrible, right? I wasn't in the match but I was right out there where he landed. For me, obviously the first thing is just making sure he's ok. The crowd is almost irrelevant in that moment and it's a case of, 'Is he okay to continue?' Obviously, things are moving fast, but I honestly thought, 'It looked rough but I think he's OK.' So for me, it was about reassuring Ridge. He's still fairly new to wrestling. I've been in the ring where a lot of things have gone wrong, whereas for him this is completely new. Even for him, I don't think anyone realized the severity of it until he got to the hospital and then we got that news which was just awful. All of that – whether it be the in-ring stuff, the WrestleMania plan, whatever it is, is all out of the window, no one cares. It's just about making sure that he's good. Hopefully, he has a fast recovery and he gets right back to where he started. And the one weird silver lining in it all, I know it sounds crazy to say, but just how much worse it could have been. With the position of the injury, it could have been 10 times worse somehow. So, thank God it wasn't and hopefully he gets back to a full recovery."
Big E recently provided an update on his injury, where he claimed that it was not healing optimally.
For a list of all currently injured WWE stars, click here.
To make sure you stay updated with all the latest wrestling news, add WrestleTalk.com to your Google Discover feed and follow us on Twitter!