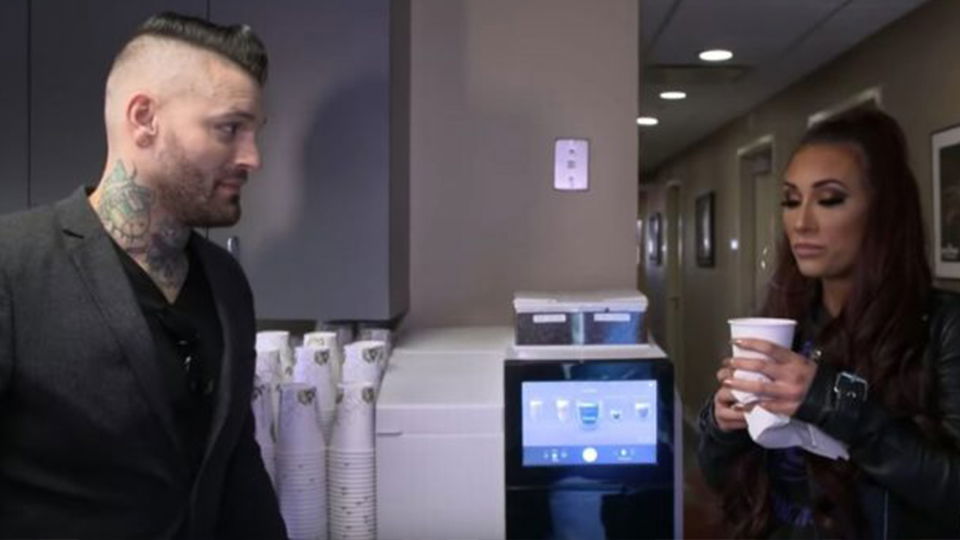 Just a quick reminder for you if you weren't already aware…lot's of people are completely awful. WWE star Carmella can back me up on this one, because she has revealed that once her relationship with Corey Graves went public, she received death threats.
You may remember that earlier this year, Graves' ex-wife posted on Instagram accusing Corey of a whole number of misdeeds, only for it to be revealed that he had in fact been separated from her for several months before a relationship with Carmella started.
On the latest episode of Total Divas, the Graves/Carmella relationship was a central focus point, and Carmella spoke in depth about the messages she received from fans earlier this year.
"Why the f**k would she go on social media and put that out there? I'm not kidding. This is not OK. I'm not OK right now. Literally, I'm getting death threats."
Just try not to judge before you know the whole story, everyone. And also, death threats are completely unacceptable anyway, no matter what someone may or may not have done.