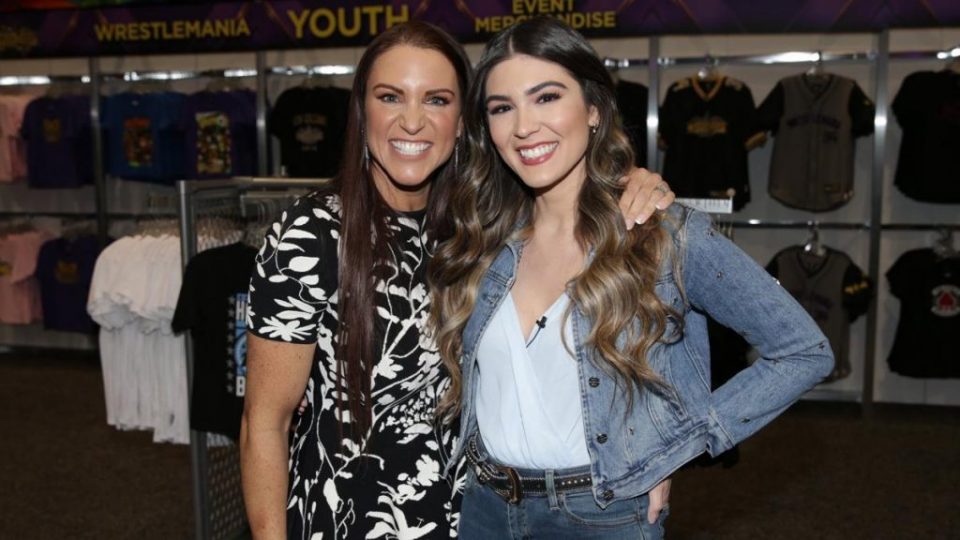 Cathy Kelley made her departure from WWE after NXT Takeover: Portland to a very heartwarming sendoff from Triple H.
Now, we know why she made the decision to leave. Kelley appeared on Maria Menounous' show, Confidence in Life Changes where they discussed her reasons for leaving.
She revealed that the two biggest reasons were exhaustion from the constant travel and the restrictions placed on her from WWE.
WWE has a notoriously difficult travel schedule. Many stars such as Jeff Hardy and Rob Van Dam have cited it as the worst part about working there with many getting burnt out.
WWE is also known to be restrictive of their talent taking on outside projects. Kelley mentioned that she was unable to work on projects outside of WWE because of the restrictions placed on her. Other stars like CM Punk have also complained about this in the past.
Kelley also mentioned that fans may not have seen the last of her even if it isn't in WWE.
What did you think of Cathy Kelley in WWE? Let us know on Twitter!