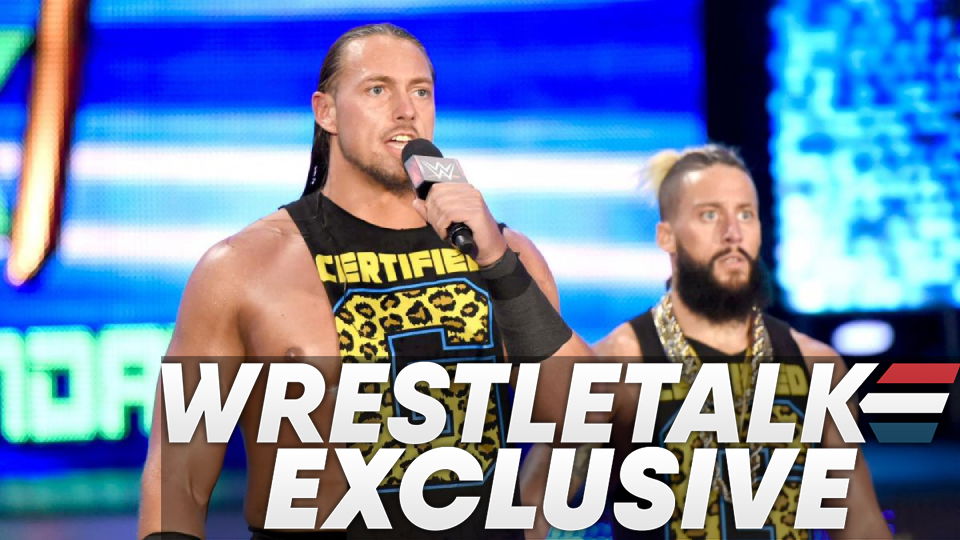 Just before NXT launched on the USA Network in October 2019, it was reported that WWE were looking to bring back Big Cass and Enzo Amore as a marquee tag team for the black-and-gold brand.
Triple H strongly denied these reports, and in an exclusive interview with WrestleTalk, Big Cass (now CazXL) said that he was never contacted by WWE, and noted that he isn't sure if the company was even interested in rehiring him:
"If there was any truth to it, it was never spoken about with me, because I was blindsided by that. I think someone would've maybe called me. But I'm sure maybe there was a meeting where maybe our name came up and that's all anybody needed to be like, 'Oh, there we go', and put that out there. Just to get people clicking and to get a news story out there, but I was not informed and I was never called so that, as far as I know, wasn't happening, at all."
During the interview, CazXL also spoke about whether or not he'd like to return to WWE, saying that while that it is something that he would be interested in, he isn't "focused on anything long-term right now":
"That would be nice, but I'm not really focused on anything long-term right now. I'm willing to wrestle anywhere. Right now I'm kinda just focused on my indie bookings and I need to focus all my energy on that because the future is a beautiful mystery, to quote Aaron Rodgers. So I don't know what's in store for me, but if I was given the opportunity to go back to WWE, yeah I would really, really do my best that what they thought about me from the get-go was right. But we shall see what happens man, I just take it day-by-day, one day at a time. Tomorrow's never guaranteed man."
If you are affected by any of the issues raised in this story, information on where you can find help is available at this link.