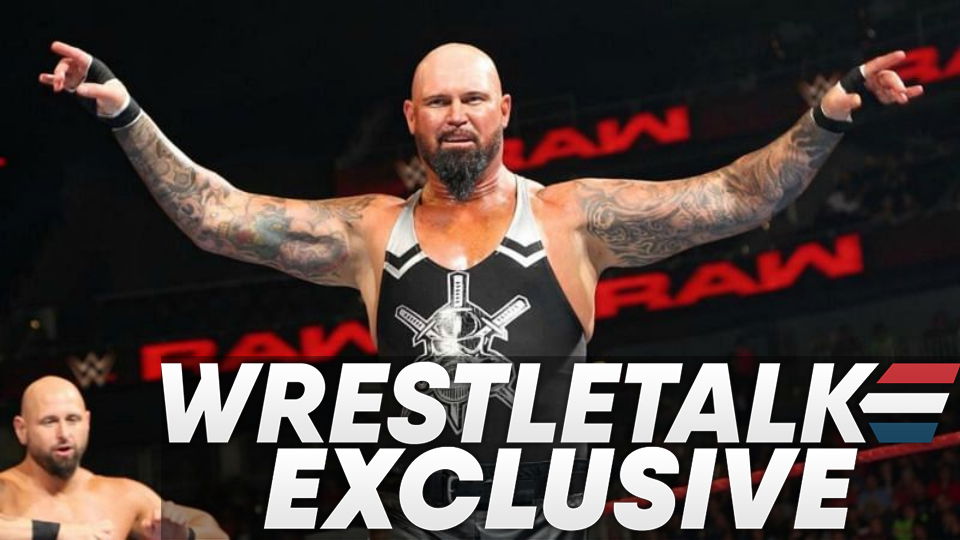 Earlier this month, CazXL (formerly Big Cass) returned to wrestling at a Lariato Pro event. For those that don't know, the promotion is owned and run by former WWE star Doc Gallows.
Speaking in an exclusive interview with WrestleTalk, CazXL opened up about his return at Lariato Pro, noting that he was fearful that the fans would not remember who he was. He noted that Gallows calmed his nerves:
"I definitely, going back, had the fear that no-one was even gonna remember me. I had a few conversations with Gallows where I was like, 'I don't even know if they know who I am', and that changed when I walked out of the curtain and everybody was very, very happy to see me. And then I saw the response, people were coming up to me in the locker room telling me that social media had a very positive response. Felt really good man. A lot of bad things have happened to me over the past few years and it was nice to have a win, it was nice to put one in the win column right there. But that's not the end, I've gotta keep moving on and take it day-by-day and I've got more goals to accomplish.
During the interview, CazXL noted that he wasn't sure whether he'd ever return to wrestling, but explained that Gallows always offered him a slot on his shows if he wanted to step back into the ring.
"Gallows had always thought that I was gonna end up wrestling again, and he would always tell me, 'Whenever you're ready, I'll put you on one of my shows'. I saw him in December, I went to his house and he texted me and said, 'Man, whenever you're ready, again I just wanna reiterate', so I texted him early January and said, 'Hey, I think I wanna wrestle again', and he put me on a show right away and he was super happu to do it. I really thanked him for the opportunity multiple times in person, I know I thanked him online, because he didn't have to give me that opportunity, especially knowing some things that've happened in the past. He didn't have to do that for me, but he did because he saw that I was bettering myself, saw that I was a different person when I met him in early January or December, and he extended me that opportunity and he really didn't have to do that so I owe a huge debt of gratitude to him for that."
If you are affected by any of the issues raised in this story, information on where you can find help is available at this link.