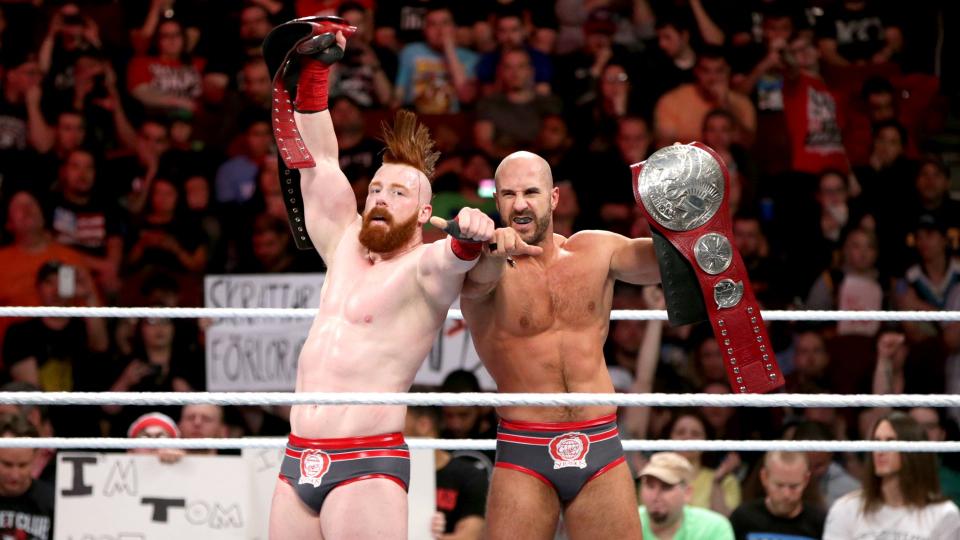 Cesaro and Sheamus seemed like a temporary team when they were thrown together in 2016. However, The Bar ended up being a very successful team for the three years they were together.
Now, Cesaro has opened up about how he feels like he got lost in the shuffle after The Bar broke up. Here is the quote from his recent appearance on After the Bell, courtesy of Wrestle Zone:
"I think it all started after The Bar broke up, and I kind of, I predicted exactly what was gonna happen to Sheamus. It was like, I kind of told him exactly where exactly we [were] gonna end up in a year. And he was kinda like, 'Nah, that's not gonna happen, you'll do great,' and stuff and I'm like, 'No, no, just watch.'

And that's exactly what happened. I just kind of got lost in the shuffle after the breakup and was trying to find myself, and didn't really. Then the end of the year, I was kind of like, that's when the "Pro Wrestling Purist," I came up with that logo, or my buddy came up with it after some collaboration, I went back to that gear and that's what I stuck with. And I was like okay, because that's me, that's what I identify with. And then I think this year, I just kind of, I dove more into that."
After the breakup, Cesaro joined The Artist Collective with Sami Zayn and Shinsuke Nakamura. He and Nakamura did win the SmackDown Tag Team Championship before losing the titles to the New Day.
What are your thoughts on the above story? Let us know in the comments on Twitter or Facebook.