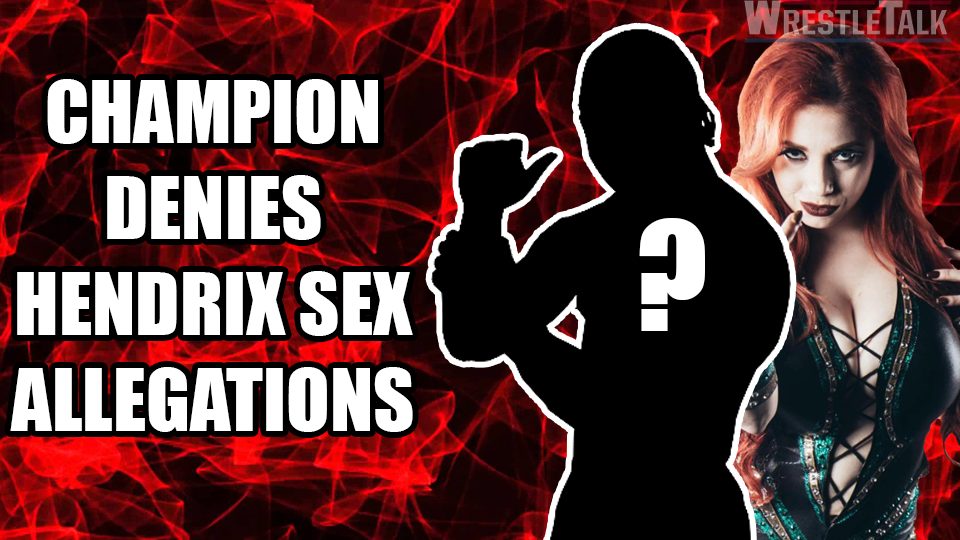 A champion wrestler has denied allegations that he told a female colleague that her career had been sabotaged for refusing to sleep with him.
Jay Lethal, real name Jamar Shipman, posted on his Twitter to say there was "absolutely no validity" to the accusations made by Taeler Hendrix, real name Taeler Conrad-Mellen.
Ms Conrad-Mellen alleges that Shipman, currently the Ring of Honor World Champion, told her that she was taken off TV for not having sex with him at a time when they both worked for ROH.
His full post is as follows:
Please do not use my words here as fuel to attack myself or my accuser, there is already too much hate going around in the world so let's not add to it. pic.twitter.com/eZ5IVcPSez

— Jay Lethal (@TheLethalJay) July 8, 2018
Former IMPACT Wrestling and ROH star Hendrix replied with her own tweet:
deny all you want. you sent me this before you pulled me aside at a live event, told me what you told me. just because the business has been a certain way for so long. I'm tired of it and I'm fighting for what's right. pic.twitter.com/CxUkFsGOrY

— Taeler Hendrix (@Taeler_Hendrix) July 8, 2018
Hendrix worked an indie show on Friday for River City Wrestling in San Antonio, Texas, where fans chanted "JAY LETHAL!" and "ROH!" at Hendrix. She later posted a photo from the show on her Instagram and said she "had a great time".
https://www.instagram.com/p/Bk73UCoHpD6/?taken-by=taelerhendrixroh
Ms Conrad-Mellen 's allegations were made in a Twitter post on July 4 in response to a fan who was praising Lethal.
In one of a number of follow-up posts on Twitter, she said that her attorneys were involved in an ongoing investigation into the matter.
Hendrix worked for ROH in 2010 and then again from 2015-17. She and Lethal were both part of The House of Truth stable in ROH. Hendrix left the company in April 2017 and claimed this was after the ROH office "did nothing" about the allegations.
An ROH spokesperson later said: "We were troubled to hear the allegations that surfaced last night on twitter. We take these matters very seriously and will be investigating this situation thoroughly, reviewing all evidence related to the matter. Ring of Honor strives to provide an environment and workplace where male and female wrestlers are free from any misconduct or abuse. We will take appropriate action upon the conclusion of our findings."
Lethal, a two-time ROH World Champion, won the championship for the second time on June 30.