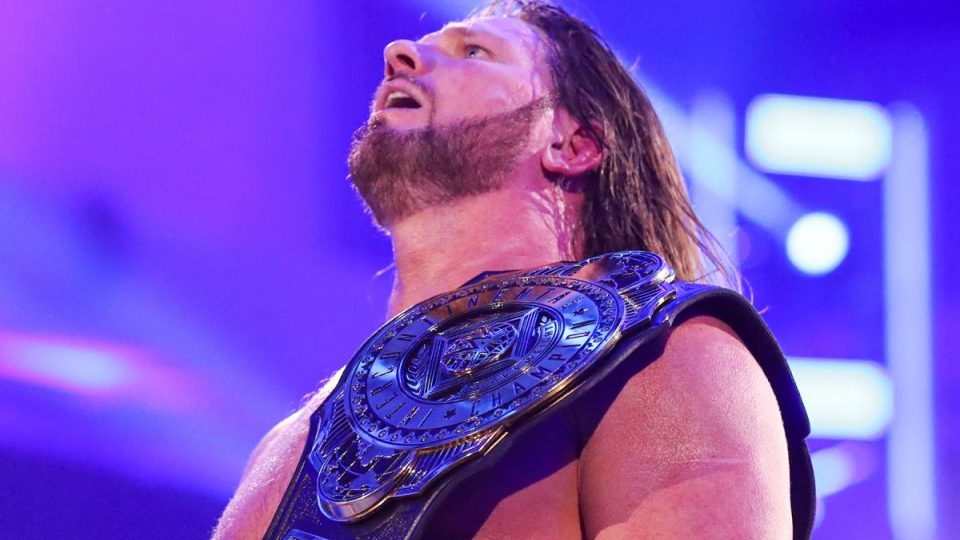 AJ Styles is your new Intercontinental Champion. After defeating Daniel Bryan on Friday, Styles became the champion for the first time. Now, Styles has announced that he will be holding a championship celebration this week on SmackDown.
Styles and Bryan's match on Friday was one of the best matches of 2020. They managed to have a classic encounter and Styles won clean with the Styles Clash and the Phenomenal Forearm. This was the conclusion of the Intercontinental Championship tournament. While it wasn't mentioned on commentary, Styles had the advantage of taking a bye into the finals while Bryan had to face Sheamus in the semi-finals.
Styles said he wanted Bryan in attendance for his championship celebration. This would appear to hint that their rivalry is set to continue on. If you have seen their match from Friday, you should be very excited at that prospect.
Styles made the announcement at Backlash. This was his only appearance on the show. Meanwhile, Bryan did not appear on the show at all. The next pay per view on WWE's schedule is Extreme Rules, which may be the site of their next match.
What do you think will happen on SmackDown this week? Let us know on Twitter!