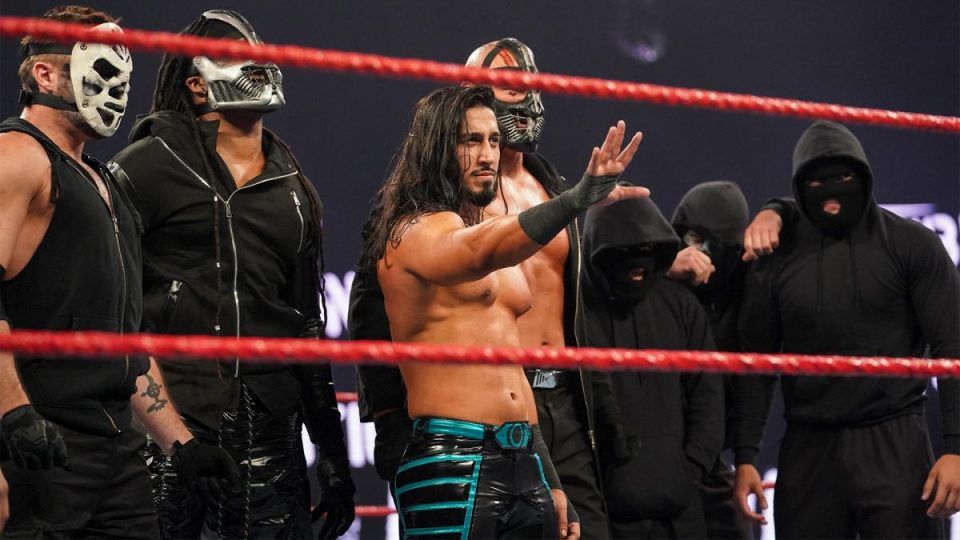 We've seen a lot of turmoil amongst RETRIBUTION on WWE TV recently, and at least one of its members could be leaving the faction.
The interesting social media activity of T-BAR (Dominik Dijakovic) has led to some questions about the future of the group.
T-BAR has deleted all his tweets, and changed his Twitter name to Don't Blink. His profile picture is now an image of his eyes, and he's not wearing his mask.
Moreover, he now only follows one other account, and that account is the personal account of fellow RETRIBUTION member MACE (Brennan Williams/Dio Maddin).
MACE has two social media accounts, one for the MACE character and a real-life personal one. Interestingly, T-BAR is following the latter.
RETRIBUTION leader Mustafa Ali challenges Riddle for the United States Title at Fastlane, so we could see more developments on the internal friction within the group.
What are your thoughts on the above story? Let us know in the comments on Twitter or Facebook.