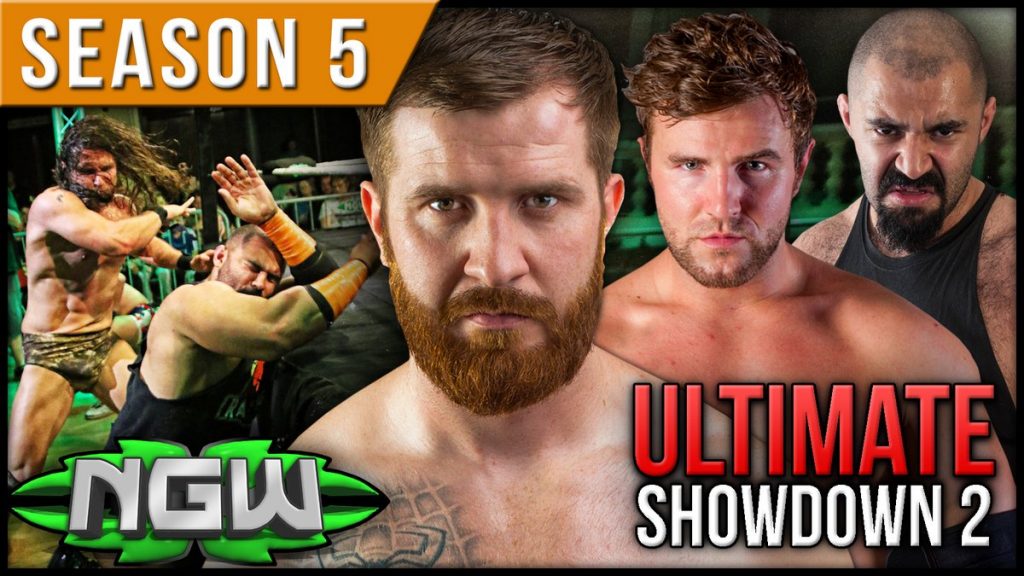 The season finale of NGW British Wrestling Weekly dropped today on YouTube, and it's a doozy.
Dubbed Ultimate Showdown 2, the feature bout was scheduled to pit NGW Undisputed Champion Matt Myers defending his title in a three-way against Rampage Brown and Nathan Cruz.
However, as the show came on the air, commentators Dave Bradshaw and Alex Shame informed viewers that Cruz had been attacked backstage an hour before the broadcast.
Seemingly the bout had become a singles match between Myers and Rampage, only for Joseph Conners to make an unscheduled appearance and badmouth the two men in the ring, goading them into letting him weasel his way into the match.
What transpires is a chaotic and engrossing war. We won't give away the results and spoil it, but we strongly advise you set 20 minutes aside to enjoy some of the finest British wrestling you will find anywhere. You won't be disappointed.