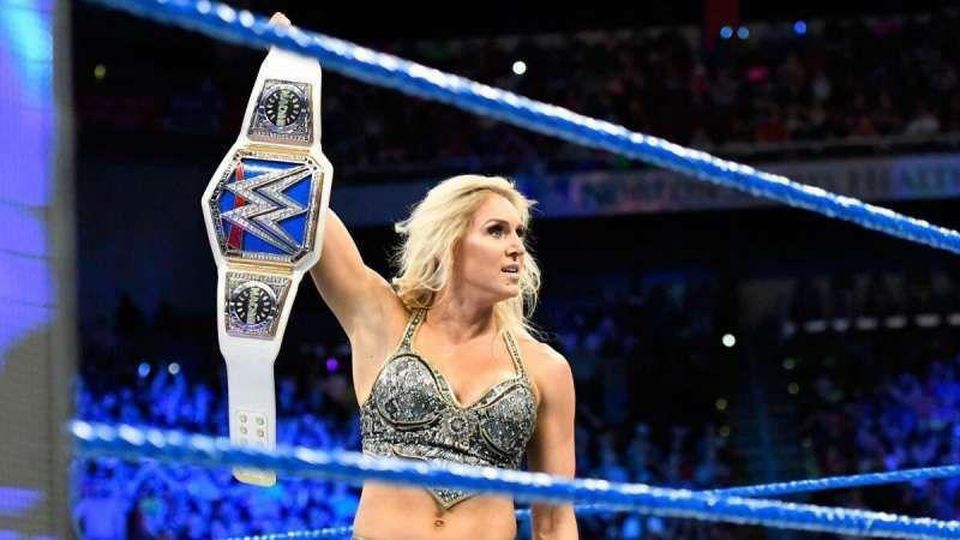 Charlotte Flair has more than her fair share of critics among wrestling fans. Since being called up from NXT in 2015, Charlotte has won a version of the Women's Championship ten times. Now, she has responded to some of her critics who say she is over-pushed.
Her full quote from her interview with SportsKeeda is below:
"This is my promo, my exclusive promo. If you look at my stats, I have the highest losing record out of anyone on the roster. It's just, 'oh! It's Charlotte Flair', I think it's a detriment to me but also the positive is I'm consistent. I'm consistent, I'm never hurt, I'm always here."
WWE United States Champion and Charlotte's fiance Andrade also chimed in.
"It's difficult because you are able to do that. It's difficult for you, that's why. Everyone knows when there's a great talent in the ring, better than other wrestling, come in there. I come in the ring, in other companies. For me, she is a good performer, good wrestling, good character, good personality, different than other people who come in there, in other companies… She will have great matches with all the ladies you know, Ronda comes in from the UFC, how was the match with Ronda? Or the NXT ladies come in here, good matches, or with Asuka, or with Becky. Good matches."
Charlotte is set to participate in the women's Royal Rumble match on January 26, 2020. At the moment she is one of the favourites to win the match.
What do you think of Charlotte Flair and her response? Let us know on Twitter or on Discord!