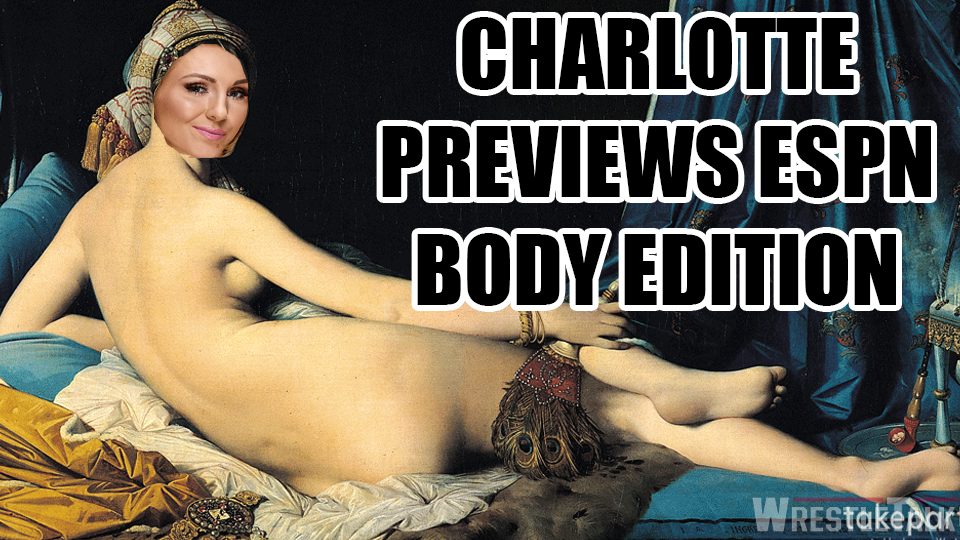 The ESPN 10 Body Edition will hit the shelves on Friday, June 29, and none other than WWE's own queen Charlotte Flair is losing her robe all in the name of body confidence and positivity.
Every year, some of the world's top sportsmen and women strip off for ESPN, and Charlotte has given fans a taste of what to expect from her personal appearance with a few Instagram posts.
In 2012, none other than currently suspended from Raw Ronda Rousey took part, and it has clearly inspired Charlotte to do the same.
The Body Edition has a strictly non-graphic nudity rule, as the idea is to promote the human body rather than anything erotic. Given her job as a wrestler, you'll probably see a bit of a theme developing with Charlotte's snaps…
I have to say I personally think it's an incredibly brave thing to do, and I have a lot of respect to everyone taking part in the Body Edition.
Who else in WWE could you see taking part? Lets us know in the comments and on Twitter.