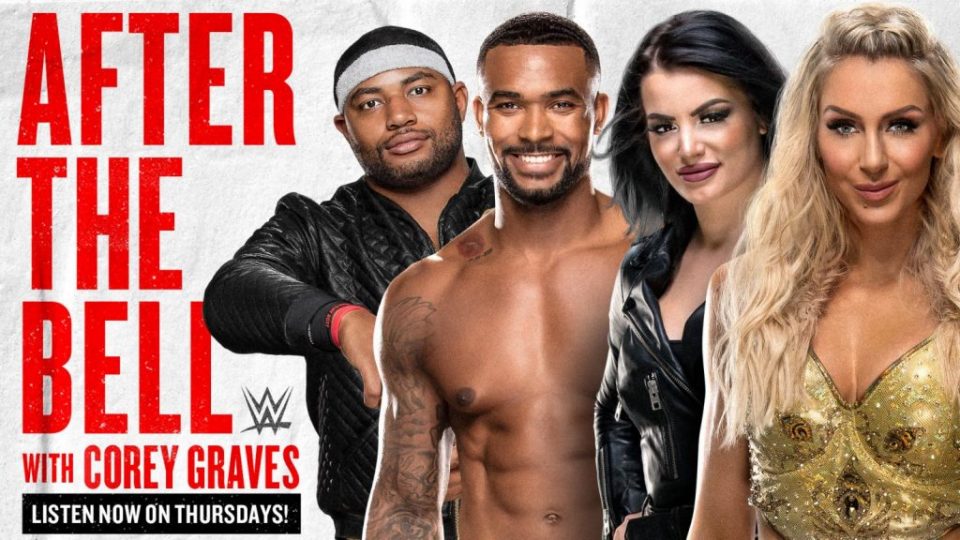 Charlotte Flair was a guest on WWE's After the Bell hosted by Corey Graves.  Recently, Corey Graves said Charlotte was going through the motions and her heart wasn't in it.
Charlotte addressed Corey's comments and the overall Women's Division in general.
"Let me speak from how I feel about the current situation from my performance, I feel like The Queen is held to such a different standard. That is a mixed blessing. Unless I am not out there doing above extraordinary or having the greatest match ever it's like what's happening? Now that I'm walking into TLC in a tag match I go back and I was thinking about my last year after that TLC match and I go, I found a new gear walking into that Triple Threat match last year."

"Then there was the Royal Rumble and the storytelling at the end of it with Nia Jax and Becky Lynch and then I main evented WrestleMania and then I arguably retired the greatest WWE Superstar that we've ever had, Trish Stratus. It's like, I had all of those moments last year, I felt those moments. Like, with Ronda Rousey last year at Survivor Series that is one of the most legit things I have ever seen, like, how did I fall off? If the bar is set so high maybe this just doesn't feel like that gear."
Basically, Charlotte is claiming she's still great but isn't having the same year as last.  Of course, the women, in general, haven't had the same kind of year as last.
Ronda Rousey was there and Becky Lynch got organically over as The Man.  So what's the reason for the lack of hot stories?
"I think it was a focal point because everything was happening so organically. When Becky Lynch turned on me at SummerSlam when I won the title like that was such an organic moment. Becky and Bayley and Shayna closed out Survivor Series but it's just not being talked about. I have not watched the match I have to be honest, but people talked about Sasha Banks and Becky Lynch after Hell in a Cell. So, I don't know, just depends on what is clicking with the audience.

"You have to look for that next big story. That is why we are here, to tell stories. There has to be an organic story for us to sink our teeth into. It's not that the women aren't getting the opportunity or the creative or time, but it's our job and their job to find that next story."
Flair and Lynch are set to take on The Kabuki Warriors at this Sunday's TLC pay-per-view.  Some are expecting Charlotte and Becky to win the titles.
Others are expecting one to turn on the other.  One thing's most likely for sure, whether it is in this match or down the road, Flair and Lynch are destined to do battle again.
WrestleTalk will have live coverage of this Sunday's pay-per-view.  Thanks to WrestlingInc.com for the transcription of the quotes.