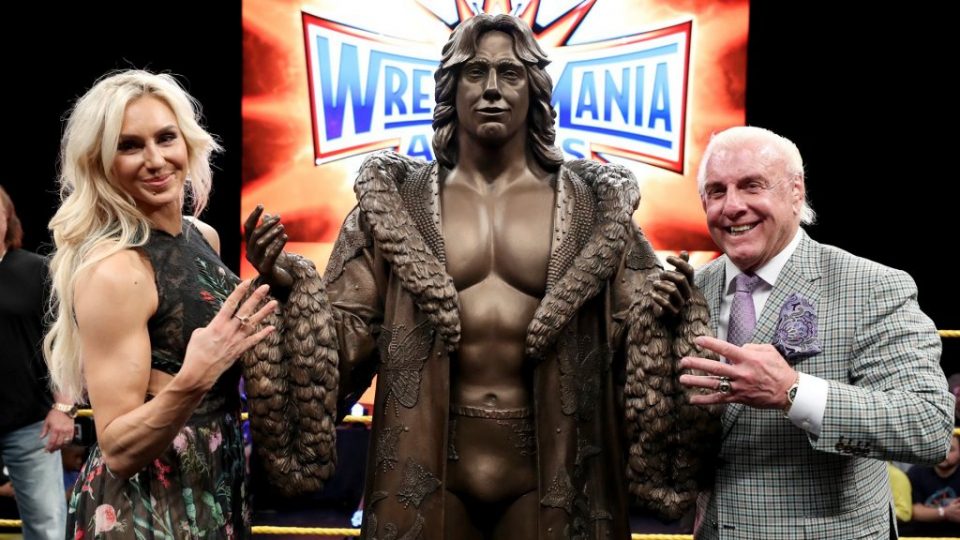 It was reported earlier today that Ric Flair has threatened WWE with legal action.
This all came after Flair applied to trademark "The Man", the current nickname of Raw Women's Champion Becky Lynch.
Flair wants to be paid by WWE for them to use the nickname on merchandise and TV, but his former employers have reportedly blown him off.
According to TMZ, the issue has made this tense between WWE and Ric Flair, but also between Ric and his daughter Charlotte Flair.
The site is reporting that Ric's recent activity and behaviour towards WWE has "caused a rift" between Charlotte Flair and her father.
It should be noted that Ric's legal battle with Vince McMahon's company is not expected to affect Charlotte Flair's position on the card in any way.
'The Queen" will still be treated as one of WWE's top female stars, and will be challenging Bayley for the Smackdown Women's Championship at Clash of Champions.
Let's hope for the sake of all involved that WWE and Ric Flair can sort out their dispute without the need of the courts.