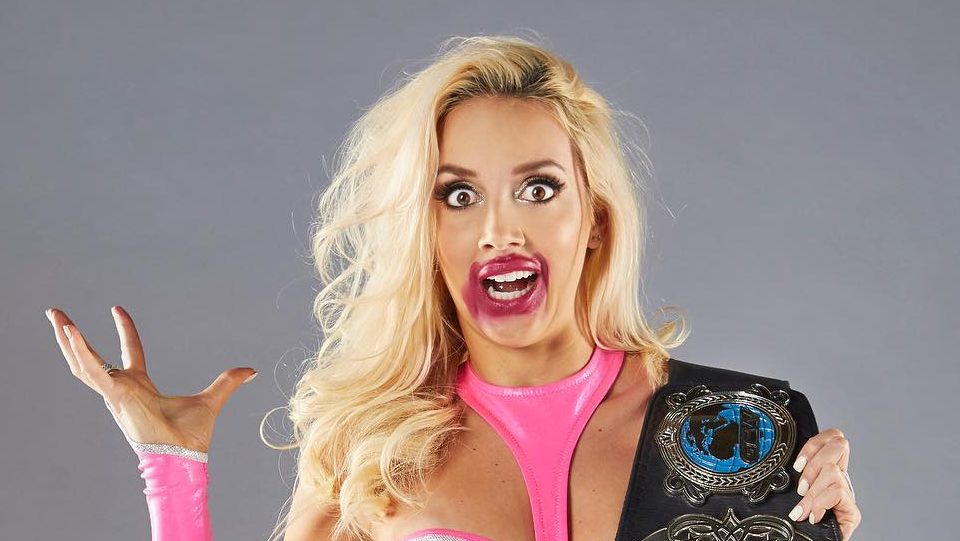 Chelsea Green has made her much anticipated NXT debut!
After taking part in tryouts earlier in 2018, Green signed with the WWE in October.
Green Started wrestling four years ago, having her first match for Canadian Promotion ECCW in May of 2014. The next year and a half consisted of Chelsea honing her skills on the independent circuit, facing off against the likes of Tessa Blanchard and fellow new signee, Mia Yim.
January 2016 saw Chelsea make her debut with TNA, competing under her real name. This would all change by spring of 2017 with Green adopting her 'hot mess' gimmick while going under the name of Laurel Van Ness.
During her time with TNA/Impact, the 'hot mess' held the Knockout's Championship and was in high profile programmes with Allie, Braxton Sutter and Grado.
Kicking off her NXT career, Green took on Deonna Purrazzo during an NXT Live event in Largo Florida.
Chelsea came running to the ring, sporting her 'hot mess' attire (as she did at ALL IN), with the same mannerisms she used previously in her career.
Welcome to NXT @ImChelseaGreen!!! #HotMess #NXTLargo pic.twitter.com/ex9fbMcsJg

— Robby Deese (@RobbyDeese) October 27, 2018
Green couldn't get the win that would have completed her perfect night, losing after receiving an eye poke. Fans praised the match afterwards on social media:
What a match. Awesome debut for @ImChelseaGreen. Let's get that on a TV taping SOON! @DeonnaPurrazzo #NXTLargo #HotMess #Virtuosa pic.twitter.com/Hxpqi0Yiaz

— 成暖 ? (@nerdyjordy) October 27, 2018
With Chelsea's boyfriend Zack Ryder getting in on the action too:
I've never seen @ImChelseaGreen wrestle live before…so I made sure to be here tonight for her first @WWENXT match. I'm so proud of you babe…I love you. pic.twitter.com/9538yztzaq

— Matt Cardona (@TheMattCardona) October 27, 2018
What would you like to see next for Chelsea? Let us know in the comments below, on Twitter, or on Discord!