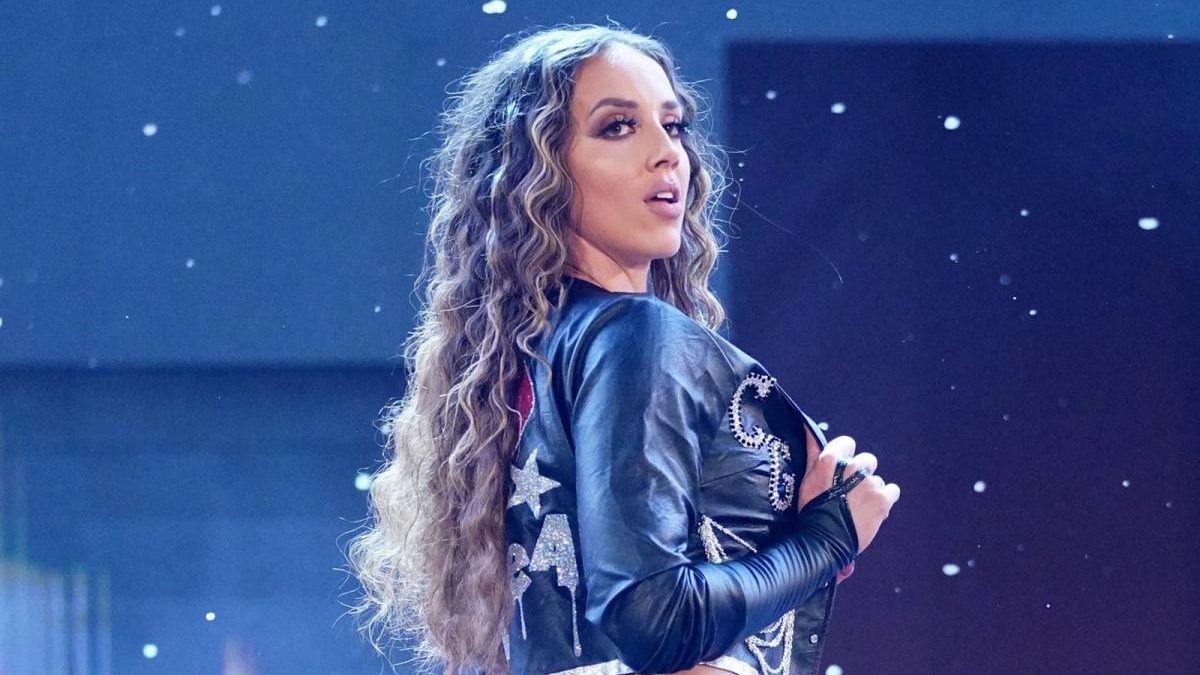 Chelsea Green was among the names released by WWE on April 15, and she's already spoken in depth about her time with the company.
Fightful Select interviewed Green, during which she confirmed plans for a name change and opened up about some other scrapped ideas.
Firstly, Green confirmed there were plans for her to renamed Victorious upon her main roster debut this past November.
She said she was surprised when they announced her as Chelsea Green, and was then told the plan was for her to do a post-match interview in which she'd reveal she was now Victorious.
During that debut match, which was the four-way she was supposed to win to earn a spot at Survivor Series, she broke her wrist and couldn't continue, and therefore didn't do the aforementioned interview afterwards.
Despite only debuting in November, Green had been "officially" called up from NXT in April or May. She explained she'd actually been called up in late 2019 but there was miscommunication between NXT and the main roster.
There were reports some time ago that there had been plans for Green to come onto the main roster as an obsessive fan of Mickie James, just like James did with Trish Stratus many years ago.
Green confirmed this to be true, and said she and James even worked a match at a Raw taping but it didn't make it to the aired show, potentially because it didn't get approval from Vince McMahon.
Another idea that went by before she made her first SmackDown appearance was for her to debut alongside Vanessa Borne and Santana Garrett, who had also been called up at the same time, as a faction.
She noted she spent a lot of time waiting for meetings with Vince McMahon to pitch ideas, and actually took a picture every time she was waiting outside of his office, which she plans to share some day.
Regarding her future, Green said she's spoken with lots of other promotions and had already begun taking bookings.
Via Heel By Nature
What are your thoughts on the above story? Let us know in the comments on Twitter or Facebook.