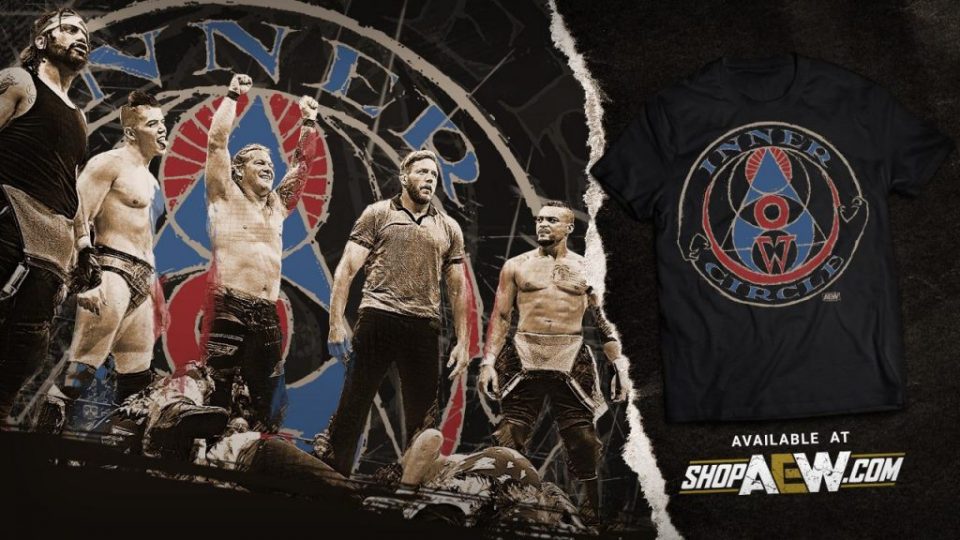 Tonight on AEW: Dynamite, Chris Jericho introduced us to his faction, The Inner Circle.  He also introduced a new t-shirt.
Apparently, fans listened to Good Ole' JR and flocked to ProWrestlingTees.Com to buy the new t-shirt.  As WrestleTalk experienced this week, when you have too many people jumping on your server at the same time, servers like to crash.
Working on getting the site back up! Appreciate your overwhelming support (as always!) and patience while we get things going again! https://t.co/Ybu3ES84GF

— Mrs. Matt (@MrsMatt13) October 10, 2019
As of 10:30 EST, the site was still down.  We don't know what the Pro Wrestling Tees capacity is, but it would seem to indicate a lot of people attempted to go over to the site to get the shirt.
In introducing the new faction, Jericho didn't hold back his thought about WWE or his pandering to his many, many catchphrases.
THE INNER CIRCLE ARE HERE #AEWDynamite #AEWBoston pic.twitter.com/4VcG0iTCEV

— All Elite Wrestling (@AEW) October 10, 2019
He introduced each member of his faction.  When he got to Jake Hager, the crowd chanted "We the People."  Jericho responded with:
"We The People Sucks and it's dead and buried.  It was a bad idea from bad creative and all that's gone."
He also threw out his La Champion and A Little Bit of the Bubbly.  He even referenced his list.
Whether it was the promo or the design of the shirt, fans went nuts for Jericho and his shirt.  Maybe, it turns out after all that AEW is really a t-shirt company using wrestling to sell their t-shirts.
Whatever the case, they better invest in some more server capacity.