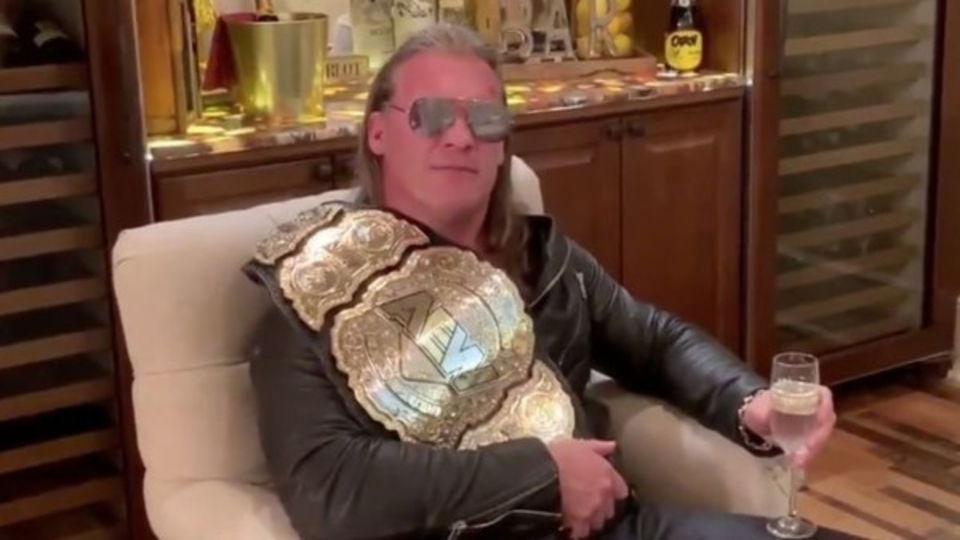 Chris Jericho recently appeared on the Keepin It 100 Podcast.  He says that he called a team meeting to address the tag team division and their lack of following the basic rules of tag team wrestling.
He specifically mentioned the lack of making actual tags in matches.  He says that it was affecting how the show was being viewed and was part of the heavy criticism after several weeks.
"I called a team meeting…The lack of tags and normal tag team wrestling psychology drove me nuts, to be the point where that was one of the big knocks against our company in about week three or four."
Jericho is a veteran in the business and clearly understands how to work the business.
"I called a meeting with the whole crew and said, 'You're burying the ref, if you don't have any rules, you don't get any heat. And it's killing our show because our honeymoon period is over and now people are watching us and they're being confused by the lack of rules.'"
He specifically called out The Lucha Brothers for not following the rules.  He actually calls them lazy.
 "It's sort of making excuses for the Lucha Brothers because tagging in and out, they're lazy, they don't care. They walk in and out whenever they want and it's not right. They would make excuses where they would say, 'Oh it's Lucha Libre style.' Huh, that's funny, I worked in Mexico for two years and guess how you make a tag in a Lucha Libre match? You stand in the corner and you wait for a guy touch you and you walk in. That's Lucha Libre rules aka tag team rules."
If you've watched AEW over the last month, one thing is for sure.  AEW is trying to not continue making the same mistakes over and over again.
"And once we had a couple of talks with them, guess what they started doing? They started tagging. Maybe it was a habit or maybe nobody told them. You have a whole locker room of guys that have just worked Indies their whole career and they don't know little things…Once we told the guys to concentrate more on tagging in and out, they've been doing it. Everyone is working together about what we're looking for in the company,"
There are two huge tag team matches set to headline AEW next week.  Hangman Page and Kenny Omega are facing the Lucha Bros.  Meanwhile, The Young Bucks will challenge SCU for the AEW Tag Team Championships.
Thanks to Fightful.com for the transcription of the quotes.