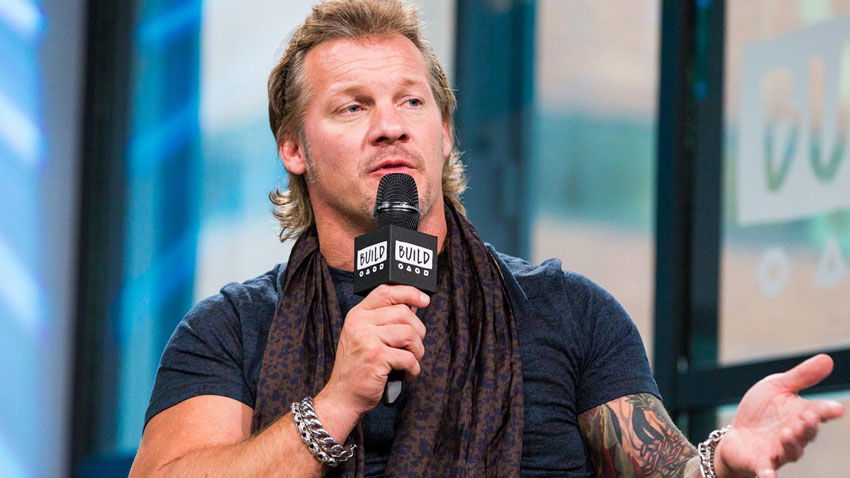 Chris Jericho is never one to mince his words, or basically do whatever the hell he fancies that particular day.
He's most notably shown this by appearing at both Wrestle Kingdom and All In apparently without telling Vince McMahon.
The All In appearance was particularly shocking, given that it would have been unthinkable for Jericho to appear for another promotion inside North America.
In fact, Jericho has only appeared twice for WWE this year; at Raw 25, and as the final entrant at the Greatest Royal Rumble in April.
Apparently however, he didn't exactly enjoy his brief cameo on the 25th anniversary of Raw, as he revealed in an interview with Sportskeeda:
"I didn't really want to do Raw 25 either. I don't like wasting a surprise appearance, I don't like wasting those appearances on one-offs. I know how those shows go, there are so many guys on the show, I don't want to do it. So, nobody asked me, but if that had I probably wouldn't have done it anyway.

"That's why when you saw me at Raw 25 it was just a backstage bit and that's the way that Vince and I discussed it to be. I didn't want to go out in front of the crowd, because you're wasting one of those cash-in chips of a Jericho appearance, so to speak.
"And for Crown Jewel, I was asked for Crown Jewel but I can't make it because I have EVIL in Osaka at Power Struggle on November 3rd, it's pretty much physically impossible time-wise to make it from one to the other.

"And I don't want to put that pressure on myself worrying about what if the plane isn't going to make it on time, I'm not going to do that to myself so it didn't work out for Crown Jewel either."
So, don't expect any Jericho cameos any time soon. And anyway, he'll be on his Rock 'n' Wrestling Rager at Sea so his mobile (cell) signal will be terrible.