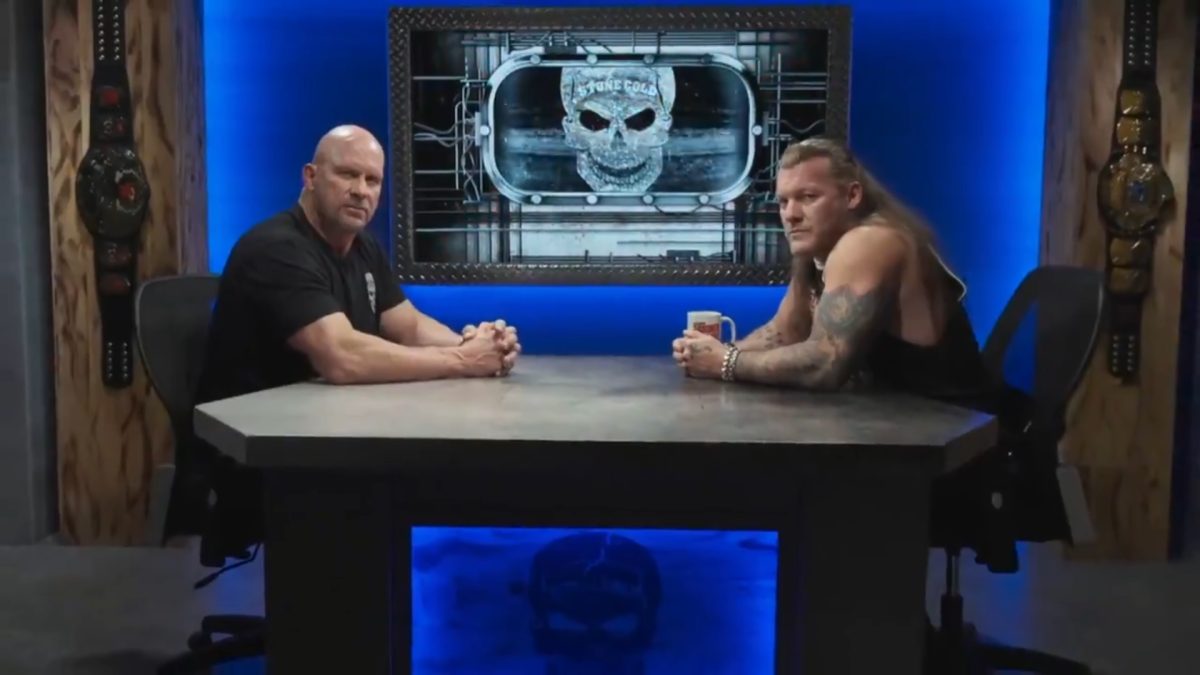 The wrestling world was surprised when it was announced that Chris Jericho would appear on Steve Austin's Broken Skull Sessions. However, we now know that he wouldn't have done the show if he couldn't talk about AEW.
Jericho went into detail about it on a recent edition of Busted Open Radio. In short, he said he wanted to talk about every part of his career, including AEW, and said Austin wanted the same thing. Here is the quote, courtesy of Wrestling Inc.:
"Nobody really knew what to expect. It did come completely out of left field. The opening line of the show, if you've seen it, I said 'I can't believe there's not snipers on the roof to take me out. I can't believe I'm the show!' But yeah; what a kind of monumental, groundbreaking moment that was for sure.

I wouldn't have done the show if it wasn't to talk about my whole career, including AEW. There'd be no benefits for me to do the show just to go on and talk about old things I had done in WWE. And Steve wouldn't have had me on either.

So we were both very adamant that if we're going to do this, let's do it right. And that's one of the things that I really enjoyed where people were so surprised. You have to know how I do things at this point in time. And I wouldn't do anything that wasn't exactly the way I wanted it, and it turned out just perfectly."
Chris Jericho currently wrestles for AEW where he is in an ongoing feud with MJF and The Pinnacle.
What are your thoughts on the above story? Let us know in the comments on Twitter or Facebook.