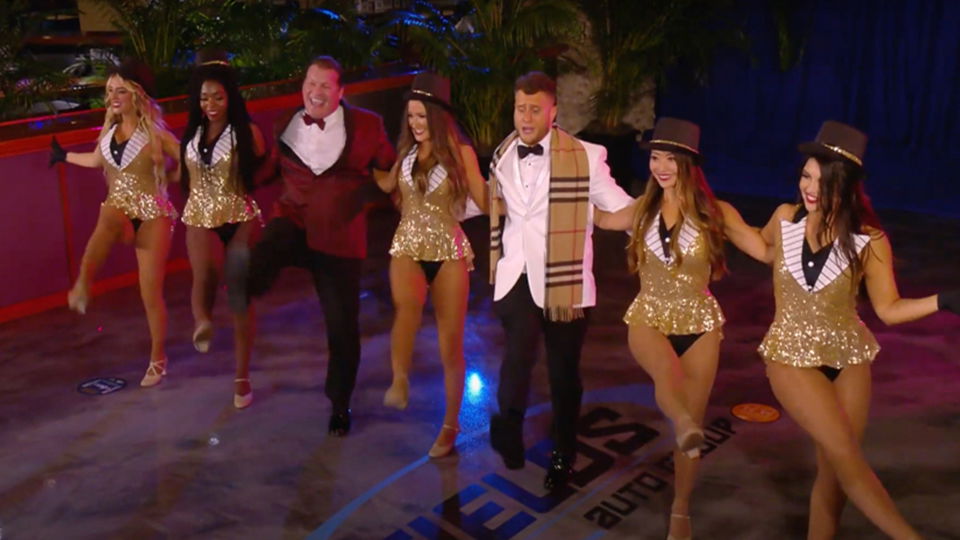 AEW stars and Inner Circle members Chris Jericho and MJF have reacted to Le Dinner Debonair being given a 'Best Performances of 2020' award.
New York Times revealed its list yesterday, and actually named MJF specifically as receiving the award, not Jericho, but they've both taken to Twitter to react.
MJF wrote:
My grandpa just died of cancer. His biggest love was music, and he led one of the best party bands of all-time. I grew up going to his house every week. I practically lived there. It was always the same. The day would start off with him reading his daily New York Times paper in the morning as we'd eat my grandmother's delicious challah French toast, and then we'd go downstairs and have a nice chat about current events. Later in the evening we'd get in his car, drop the top and he'd blast jazz. I'd listen to the Rat Pack era in awe with him.

He loved every second of mine and CJ's redition of Me and My Shadow.

And so did the New York Times! So basically what I'm getting at is Chris, Me, and the spirit of my Poppa would like to say..

EAT S**T TURDS!
Upon hearing the news, Jericho tweeted:
HUGE props from @nytimes for @The_MJF & #DinnerDebonair! Once again proof that Pro Wrestling comes in many shapes & forms…but the most important thing is that it ENTERTAINS! In other news, the Louisville Dips**t Times is still whining about it…
It can probably be assumed that with the "Louisville Dips**t Times", Jericho is referring to Jim Cornette, who was very critical of the segment.
Both Jericho and MJF will be on next week's Dynamite as Jericho has an "ultimate" for the Inner Circle after tensions rose during this past Wednesday's episode.
What are your thoughts on the above story? Let us know in the comments on Twitter or Facebook.