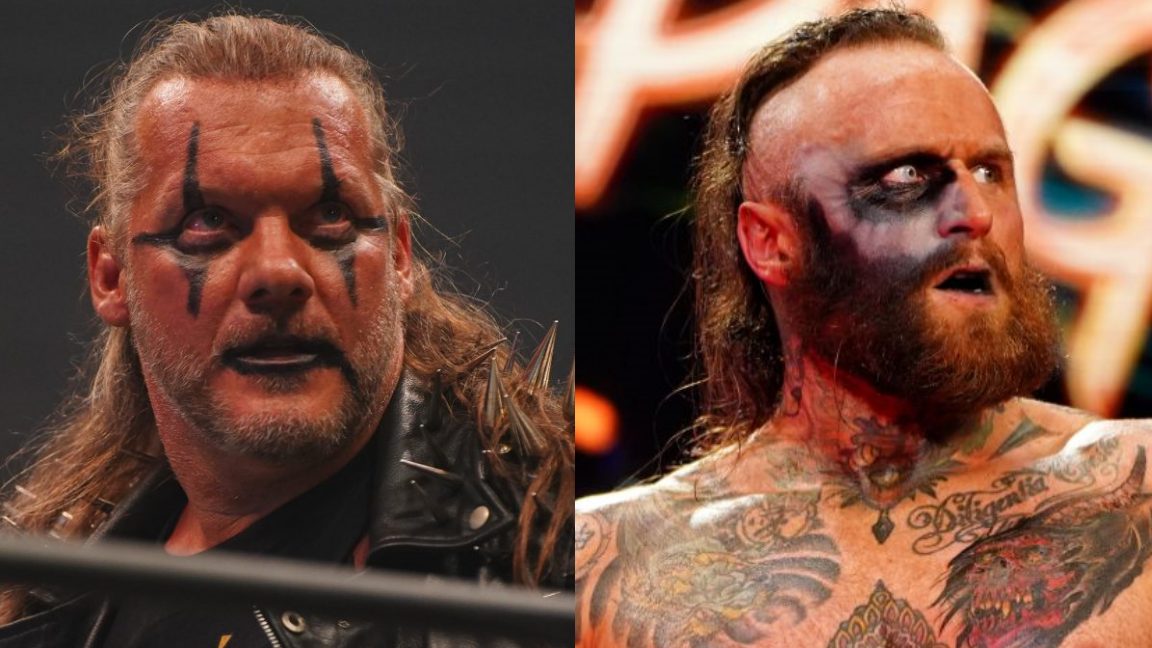 Chris Jericho debuted his 'Painmaker' alter ego when he came to New Japan Pro Wrestling in 2017, showing off a darker side of his character, including facepaint and a spiked jacket.
Jericho has used the character once on AEW television, which was during his No Rules match with Nick Gage back at Fight for the Fallen in July.
The match ended when Jericho managed to spit black mist in the face of Gage and hit the Judas Effect Elbow. Jericho spoke about the match on Talk Is Jericho, where he spoke about why he used the mist during the match, as well as how the mist is currently being used by Malakai Black in AEW.
He said:
"[Gage vs. Jericho] culminated with a cool spot, which is funny because it's been appropriated and used by someone else in AEW, which opens the door if I ever wrestle him, talking about Malakai Black. I was thinking of something towards the end that would turn the tide because Nick was using the light tubes and other stuff. I thought, 'what if I blow mist?' I hadn't seen mist in years. Talking about the Great Muta, it's a Muta classic and vintage trait. I thought it would be cool if I did mist. I told Tony [Khan] about it and asked, 'What color is it going to be?' I said it was going to be black and he's like, 'That's great. Muta used the black mist once in 1987 and it's worse than the green.' The reason I wanted to do black is because the Painmaker is a black, dark character. It made sense to me that the Painmaker would blow mist because he's a mysterious character. Then, of course, Malakai Black comes in and starts using the mist and doesn't realize the Painmaker had done it. Maybe he did, maybe he didn't. I'm not using the mist as Chris Jericho anytime soon so until the Painmaker comes back, the mist is all his. Who better to face Malakai Black and his dark character than the Painmaker? Maybe we'll have a mist off."
Jericho continued on later in the show, saying that he would like to bring the Painmaker back to AEW, as well as NJPW.
He said:
"I'd like to do the Painmaker a few more times in AEW and New Japan. I would love to do Painmaker vs. Malakai Black, that's a no brainer. Painmaker vs. Sting. That's amazing. Bat vs. bat. Think about that. Painmaker vs. Shingo (Takagi)."
Chris Jericho was written off of AEW television on the December 1 episode of AEW Dynamite so that he could partake in Fozzy's tour of the United Kingdom.
transcription via Fightful
To make sure you stay updated with all the latest wrestling news, add WrestleTalk.com to your Google Discover feed and follow us on Twitter!