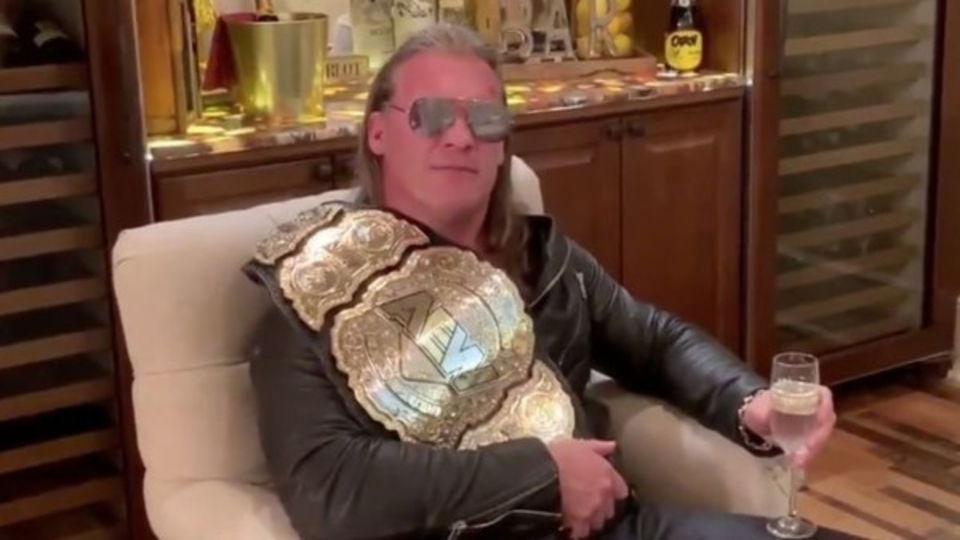 Yesterday at Wrestle Kingdom 14 show, Chris Jericho went one-on-one with Hiroshi Tanahashi. Many people thought Tanahashi would pick up the win, earning an AEW title match and starting a relationship between AEW and NJPW.
However, it was Chris Jericho that picked up the win and despite not appearing at New Year's Dash today, it seems like Y2J will continue to work with NJPW in 2020.
Unsurprisingly, Jericho's match with Tanahashi was pretty damn good, but it seems like Le Champion might have picked up a pretty serious injury during the match.
As noted on the Wrestling Observer Radio, Chris Jericho said that he believes he dislocated his jaw during his match with NJPW's Ace.
"Jericho came in [to the press conference] and said his jaw was dislocated — Jericho's jaw. He also said that his knee is swollen and he's gonna have that looked at. He thought that some of the dragon screws did that according to Jericho."
There are still 54 days between now and AEW's next pay-per-view, AEW Revolution. At the show, Y2J is rumoured to be facing fellow former WWE star Jon Moxley, so let's hipe Jericho is fully recovered by the time the show rolls around.
Make sure you stay tuned to WrestleTalk.com for the latest on Jericho's potential injury.