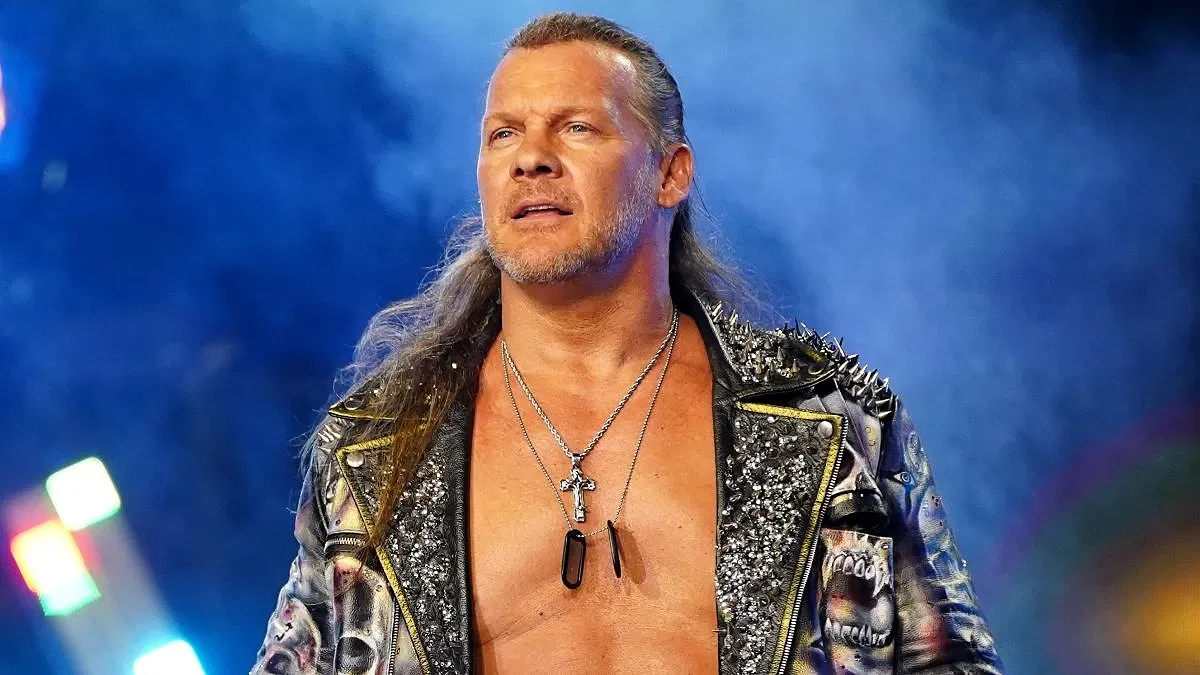 AEW star Chris Jericho has recalled a health scare that he experienced at the end of 2021.
Last December, it was announced that Chris Jericho and his band Fozzy had to cancel dates on his European tour due to Jericho being hospitalized with a non-COVID related illness.
AEW President Tony Khan went on to confirm that Jericho was suffering from blood clots.
On the latest Talk Is Jericho, the first-ever AEW World Champion told the whole story behind it.
He said:
"I was in the hospital for blood clots, but it wasn't just blood clots. It was actually a pulmonary embolism. Pulmonary embolism basically means blood clots in your lungs. That's what I had, a whole bunch of them, which are now pretty much gone, all of them are gone, which is great to hear."
Jericho continued on to explain when he first started experiencing issues, saying:
"At New Castle, when we were doing the show, I felt a little winded, which is weird because I'm never winded on stage. Sometimes you play a venue that has a low roof or something along those lines and you get super hot to where it's hard to breathe, this was not that. The venue in New Castle was a nice place, high roof, not super hot, but I found myself searching and gasping for breath during songs to where it was hard to sing the lyrics. Didn't think much of it, had a couple more shows in Ireland, but the same thing, kind of feeling short of breath. In this time frame when I was feeling short of breath, I was talking to my doctor at home in Tampa who said it could be blood clots. She said, 'When you get back home to Tampa, we'll put you through cat scans and see where you're at. If you start feeling short of breath, go to the hospital.'"
The next show on the tour, Jericho experienced the same issues and was feeling hot with the roof being lower.
He explained:
"I finished the show and the doctor said, 'You have to go to the hospital right now.' We were in Bournemouth and then headed to London for a press date."
Jericho further explained that he wanted to wait until London to go to the hospital and Fozzy ended cutting songs from their Bournemouth show.
He recalled:
"The doctor came, took some blood, and I told him what was going on. He said, 'we're going to book you for a heart scan later on. We'll take some blood and see what's going on.' I was having trouble walking. I'd be walking across the lobby and it felt like I was walking up a mountain. Huffing, puffing out of breath, something was really wrong. We canceled the press date. We were supposed to have a listening party, that got canceled due to COVID. We were supposed to do a sideline reporting thing at one of the soccer games, and it got canceled, I couldn't do it. About an hour later, I got a call from the doctor who said, 'you have blood clots, we can tell by the blood that we drew, you have to go directly to the hospital.'"

"Pretty scary. I'm in London, thousands of miles away from home, and now I have to go to the hospital. The cool thing was, the Rock Doc worked for a medical concierge. You pay and the service they do takes care of everything. Thank goodness because it's December when COVID is still going on, the hospitals are full, and the last thing you want to do is go to a hospital and sit in the hallway. They were able to book me in a private hospital, get me in quicker, and away you go. I get to the hospital and I can barely walk. Walking across the lobby to get to the car to go to the hospital was a real task, it was terrifying. Three steps and I was huffing, puffing, my heart s pounding. 'Something is really wrong here.' The walk from the car to the hospital, same thing, might as well been a thousand miles if it was 100 feet, not even that, 50 feet. I walk inside, I'm trying to be cool, but I'm a little bit scared. I'm thinking, 'Who knows what it is.' You always think, 'They'll give me a shot and I'll be on my way.' Not necessarily the case,"
Recalling the doctor revealing that he had pulmonary embolism, Jericho said:
"They go, take me for the CT scan, that happens, and then they tell me very soon after, 'you have a pulmonary embolism.' What does that mean? It means your lungs are filled with blood clots and you are now staying in the hospital. They went and did an ultrasound and found there was evidence that a clot had been in my throat. If a clot gets in your throat, that's getting into stroke territory. The reason why these are so dangerous is if the blood clot breaks free and gets into your lungs, you can have serious issues. If it breaks free and gets into your heart, you can have serious issues. If it gets to your brain, serious issues."
Chris Jericho further explained that Fozzy was forced to cancel the rest of the dates on the tour and how getting discharged from the hospital was one of the greatest moments in his life.
Jericho recently made an appearance on Impractical Jokers, which you can read about here.
Keep track of Chris Jericho's win-loss record in AEW (for televised matches) at this link.
Transcription via Fightful
To make sure you stay updated with all the latest wrestling news, add WrestleTalk.com to your Google Discover feed and follow us on Twitter!