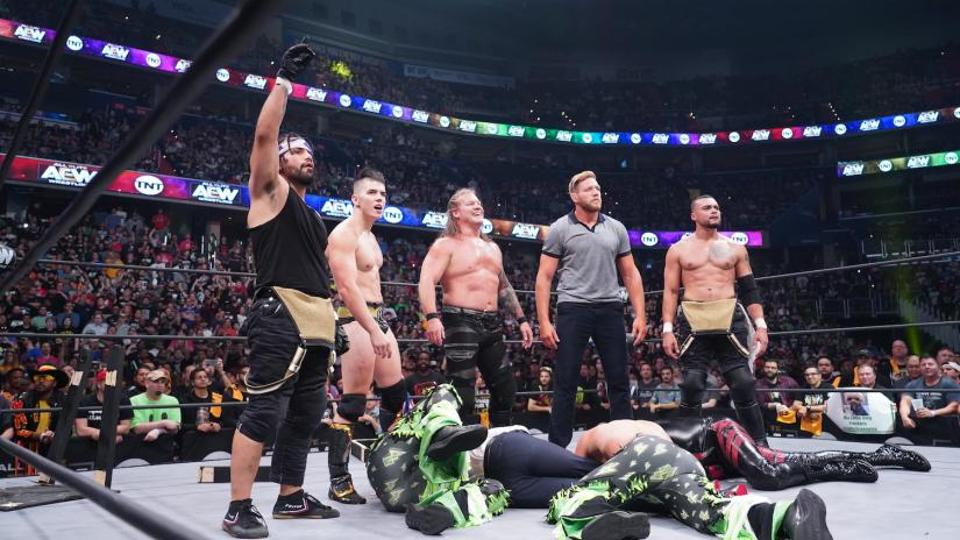 Chris Jericho has revealed that he pitched to AEW management for a very popular tag team to join AEW and be members of the Inner Circle.
During his latest YouTube stream, Jericho discussed IMPACT Wrestling signing Karl Anderson and Luke Gallows, saying that he did suggest they be members of his heel group in All Elite.
He said:
"The Young Bucks, myself, Kenny Omega, kind of convinced Tony Khan that they'd be excellent in AEW and one of the ideas at one point was to have Gallows and Anderson in the Inner Circle.

"Let me just say, I love the Inner Circle. I think we really stumbled onto something great. But keep this in mind, I knew Jake Hager, but I hadn't seen him or worked with him in years and never had met Santana and Ortiz other than my cruise where we crossed paths briefly and I didn't know Sammy Guevara at all.

"So basically me and Jake had some history and some good matches and some good times, but nothing with the other guys. So you're sticking. It's like forming a band with five separate guys that you haven't even met, you know?
Chris Jericho then further discussed the futures of Anderson and Gallows, adding:
"I'm very excited for them. They're owning the fact that they made the wrong decision and they went to WWE instead of AEW. Business is business. They did what they thought was best for them and their families. They kind of got screwed because of it.

"These guys are so funny. The two the funniest guys I've ever met, and they've already got IMPACT. They're going to go back to New Japan, they've got the podcast, Talk'n Shop, they've got Talk'n ShopaMania which is going to be a total waste of time. I'm still going to watch it, but I'm proud of those guys and happy for those guys."
Thanks to Fightful for the transcription