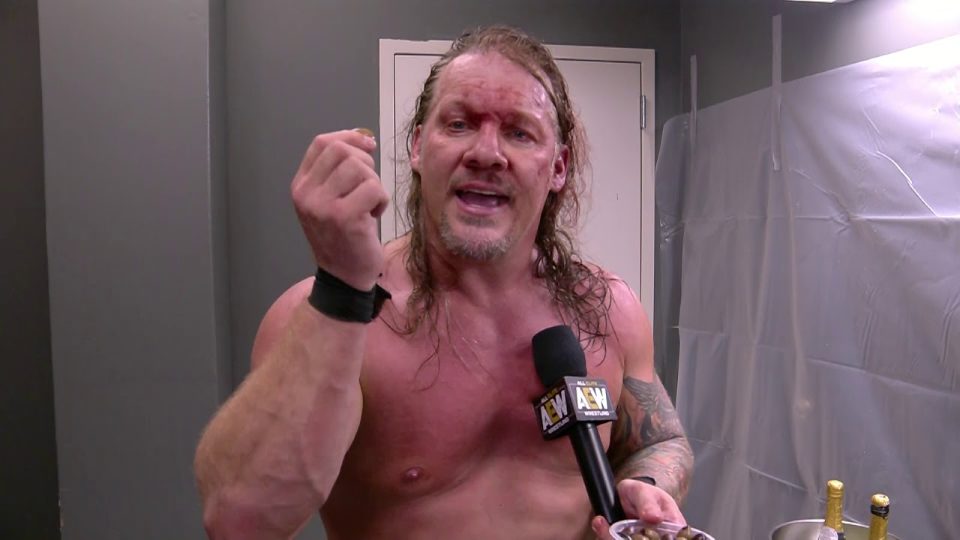 How do AEW World Champions prepare for a huge championship matches? They Tweet other company's champions congratulating them on huge wins.
Jericho has tweeted Bill Goldberg congratulating him for his huge win in Saudi Arabia. The message appeared at 7:52 pm EST.
Congrats to my bro @Goldberg for becoming the @WWE champion once again!! Some don't get it, but those who understand this business, understand that Bill equals BIG money. WHO'S NEXT??

— Chris Jericho (@IAmJericho) March 1, 2020
Jericho, ever the marketing genius, tweeted this knowing websites like us would pick it up. What a way to get publicity for AEW: Revolution.
The question is was Jericho prepping us for another veteran winning? Is this his way of making sure people don't question why Jericho doesn't put over a younger star.
Or is he taking a backhanded shot and prepping us for AEW putting the title on a younger star. Stay tuned to find out.
Let us know your thoughts on Twitter.