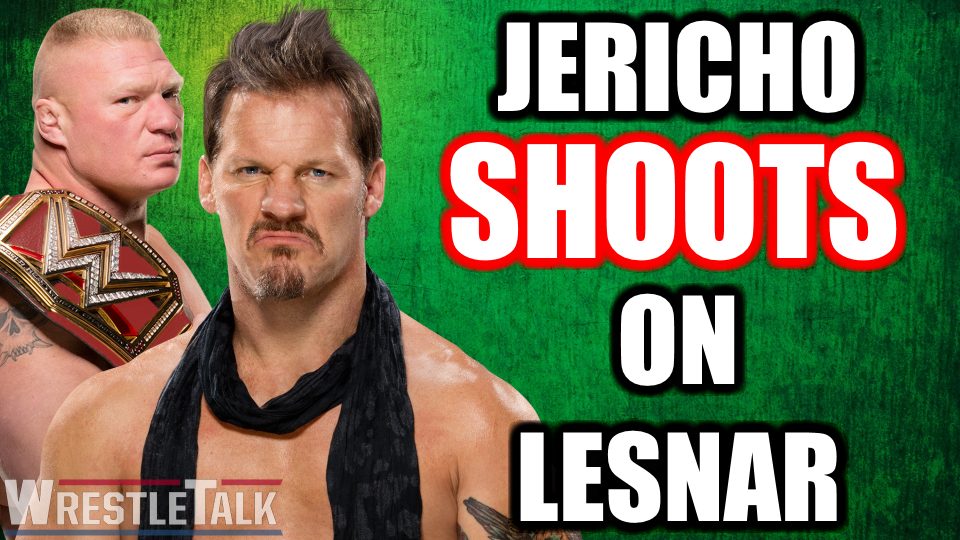 IWGP Intercontinental Champion Chris Jericho has recently appeared on The Jim Ross Report podcast. Jericho talked about his current NJPW contract and his Rock n' Wrestling Rager at Sea cruise. Also, Jericho shared his thoughts on WWE Universal Champion Brock Lesnar's WWE deal and the likelihood of Lesnar possibly retaining his title at WWE SummerSlam.
During the interview, Jericho compared himself to Lesnar, as he also holds a championship and has not appeared for his promotion in months. Jericho indicated that his current NJPW deal is for 2018, which includes at least two or three more matches for the 'King Of Sports'.
"I'm kind of like the Brock Lesnar of New Japan.

"I won the title and then disappear for three months or whatever it is."
Jericho also claimed to "admire" the 'Beast' for his contract and stated that he hopes to pen a similar deal for himself. In Jericho's learned opinion, pro wrestlers should be happy whenever one of their own earns a good living because it means others could also get good deals.
Jericho continued:
"I think a lot of people have animosity towards [Lesnar] because of that [favorable deal], but I don't.

"I admire the guy. I would like that deal and I'm not so sure that I won't get a deal like that at some point. At least in New Japan I did, so I remember years ago someone said, 'you can't blame,' I think they were talking about [Hulk] Hogan when Hogan had that huge deal with WCW and he got a percentage of the pay-per-views and he was making this money, they're like, 'you can't blame Hogan for getting the deal.' You can't blame freakin' LeBron James for going to [NBA's Los Angeles Lakers] for $40 million for two years. Blame the company! Blame the owners! Blame the team! Blame the company! Blame Vince [McMahon]! Don't blame the guy [who received the favorable deal]. Yeah, I'm always happy for the [performers], whoever they are, whether you like them or you don't like them when they make good money because I still think for years, if you're liking at the NFL, NBA, NHL, WWE salary caps, who's making the least amount of money percentage-wise? It's always the WWE [performers], so anybody to can make really, really good money in the [pro] wrestling business, I never hold any animosity towards them because it just means if they can make more money, I can make more money too at it."
Jericho suggested that Lesnar may retain the title at SummerSlam, as many people are expecting the championship to change hands due to Lesnar's upcoming fight against current UFC Light Heavyweight and Heavyweight Champion Daniel Cormier.
"Well, he [has] been doing it with, I was going to say, 'poor' Roman [Reigns], but he [has] been doing it with Roman for the last two or three matches that they've had now, I believe." Jericho continued, "they thought [Reigns] was going to win [the Universal Championship] at WrestleMania [34], he didn't. They thought he was going to win it at the Greatest Royal Rumble, he didn't. I think there might have been another time or something, but who knows? What I know, once again, is that this is all Vince [McMahon]'s plan, and he's orchestrating it, and he knows exactly what's going on, exactly what he wants to do. And I would never bet against Vince McMahon because once in a while it doesn't work, but 99 other times, it does and I've seen it myself."
Related Content
Why do you think of Chris Jericho's stance on Brock Lesnar? Let us know your thoughts in the comments below, on Twitter or Discord, and as always, Support WrestleTalk!