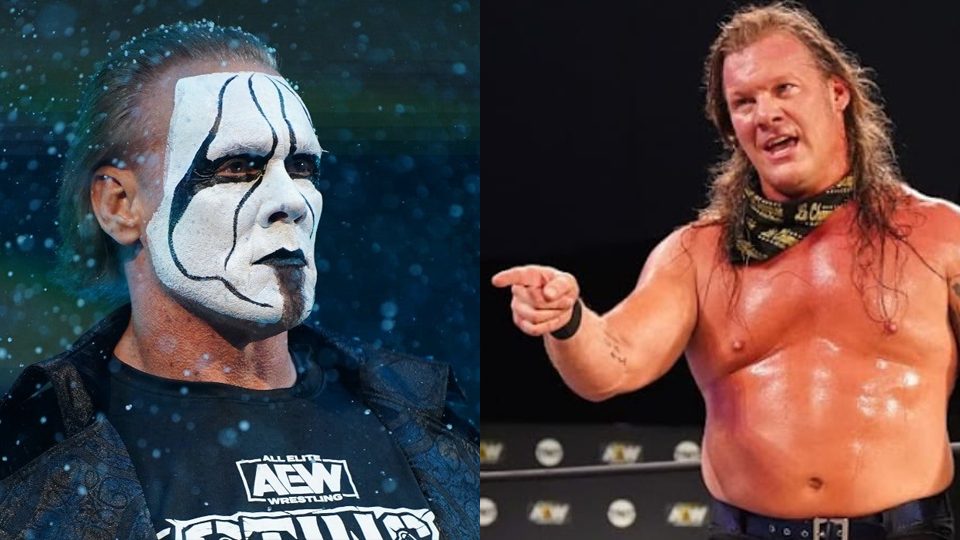 I'm sure I'm not the only person who went all Michael Cole and shouted "OH MY!" when wrestling legend Sting made his AEW debut, appearing to apparently save Cody Rhodes and Darby Allin from a Team Taz attack.
Well, according to reports which have come out since Sting's debut, the Icon will be making regular appearances in AEW, rather than this being a one off to pop a rating.
Fans have already started booking their own Sting dream matches, and it seems as though some of AEW's top stars are doing the same, as former AEW Champion Chris Jericho has teased he wants a piece of Sting for the first time in his career.
Hmmm….. @aew pic.twitter.com/3ttC6nXyjn

— Chris Jericho (@IAmJericho) December 6, 2020
Now I'm no expert, but I think that "Hmmm" could be hinting at something. It would be the first time in their incredible careers that Jericho and Sting go head to head.
Sting's last match for any promotion came against Seth Rollins at WWE Night of Champions in 2015, when Sting famously broke down after injuring his neck.
It isn't clear how much if any in-ring wrestling Sting plans to do in AEW, but it seems that Chris Jericho at least feels the Icon has one more match in him.
What are your thoughts on the above story? Let us know in the comments on Twitter or Facebook.