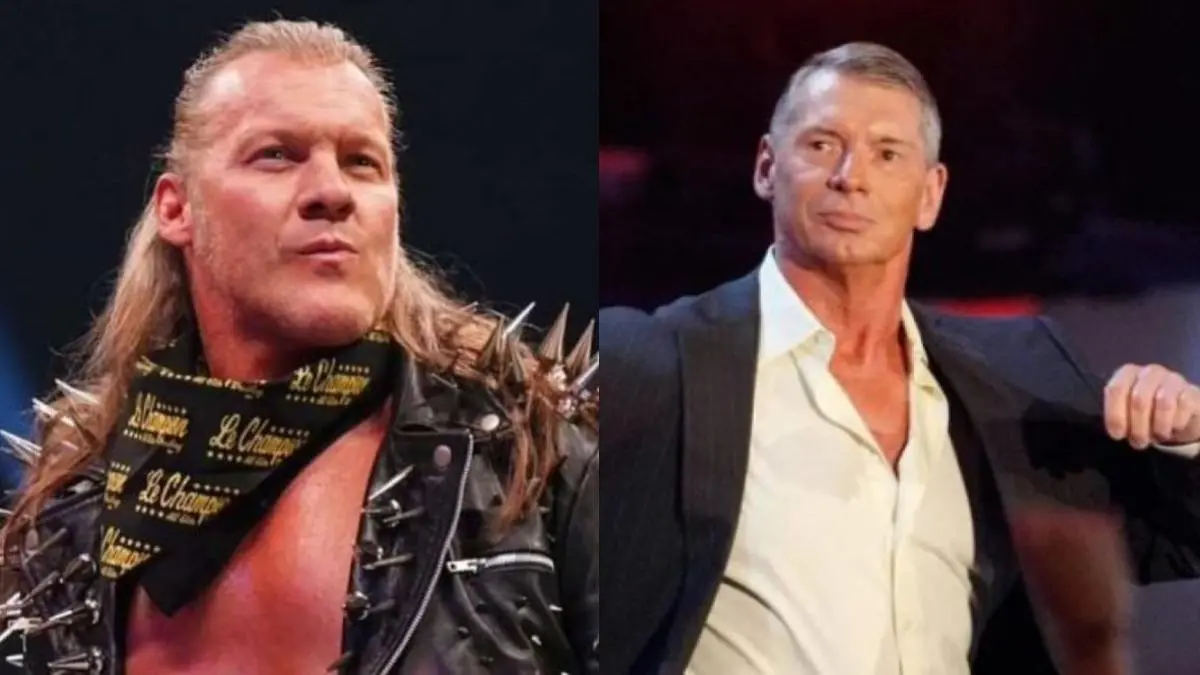 AEW star Chris Jericho has recalled Vince McMahon briefly opening up to him about wanting to 'get away' from wrestling.
On the True Geordie podcast, Jericho spoke about his relationship with McMahon, reflecting on notable interactions he has had with the former WWE CEO.
Jericho revealed that ahead of him leaving WWE in 2005, he told McMahon that he needed some time away from the ring.
Noting that McMahon then expressed a similar sentiment, Jericho said:
"I loved working for Vince McMahon. I loved how Vince would challenge me and push me. And I also laugh when people say, 'Oh, Vince has lost it,' and oh, look at Vince, he's a terrible Booker and all this other stuff. Maybe it's not great sometimes, but you're also dealing with a guy who's been doing this for 40 years.

"Imagine doing this for 40 years. I remember when I left in 2005, I said I need to get away. And he said to me, 'I wish I could get away sometimes, but I can't.' Kind of wistfully for like three seconds, then he was back to Vince McMahon."
McMahon stepped away from his WWE CEO and Chairman positions in June, amid 'hush pact' allegations, with Stephanie McMahon replacing him in these roles. He retained his creative roles, so still has a significant influence on the onscreen WWE product.
A recent report from the Wall Street Journal indicated that Vince McMahon has paid over $12 million in "hush money" over the past 16 years to "suppress allegations of sexual misconduct and infidelity", including a $7.5 million payment to a former WWE wrestler. Click here to see the full report.
All further updates and follow-ups on the situation surrounding Vince McMahon can be found at this link.
Transcription via Fightful. 
To make sure you stay updated with all the latest wrestling news, add WrestleTalk.com to your Google Discover feed and follow us on Twitter!