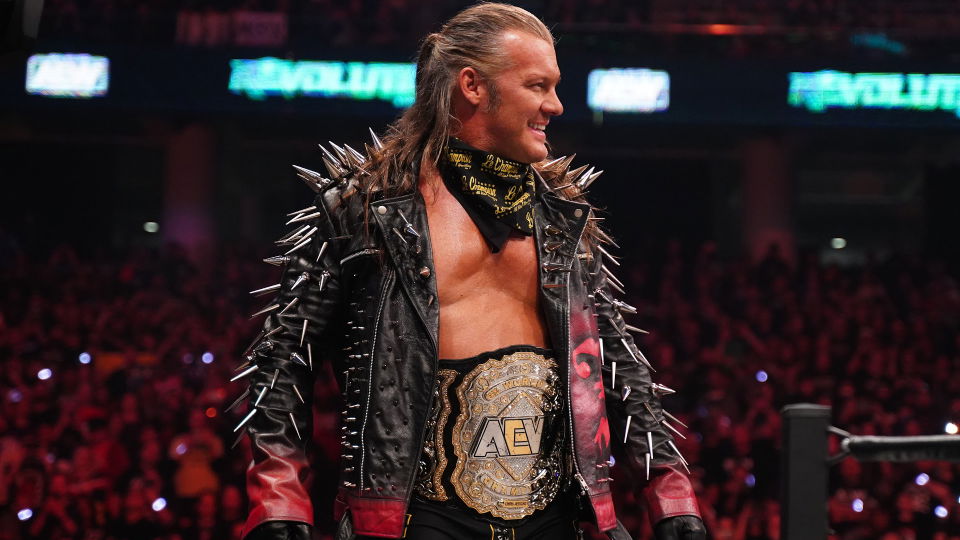 On last week's episode of Dynamite, former AEW World Champion Chris Jericho came down to the ring with The Inner Circle to gloat about his win on night two of Fyter Fest over Orange Cassidy.
Cassidy then appeared from the stands, and proceeded to orchestrate a spot that saw orange juice falling from the ceiling onto the heels. The segment did not go down too well with fans, with many calling to goofy.
Another criticism that fans had of the segment that it was more like something they'd seen in the sports entertainment world of WWE, and it appears that this is something Chris Jericho and AEW were aiming for.
Speaking on his Saturday Night Special live stream, Jericho spoke about the segment, and revealed he originally wanted Cassidy to emulate an iconic WWE segment featuring Hall of Famer, Kurt Angle:
"Obviously I got the idea from that from the bloodbaths that we used to do in the 90s with 'The Brood', which was Gangrel, and Edge, and Christian. And then we have somebody standing there and they would get dumped with blood, and that was kind of what I had the idea from.

"I originally wanted Orange to come into the venue in an orange juice truck, kind of like [Kurt Angle] did with the milk truck or whatever it may be. But if you see at Daily's Place whenever they have cars come in – Cody tried to drive it in that one time, and now they have FTR driving. And you can only get to a certain area and then you have to stop, so you couldn't get a whole orange juice truck, even if there's such a thing. But I'm sure we could have made one, and he would have sprayed orange juice on [us]."
Speaking of The Inner Circle, Chris Jericho has revealed that there were plans to debut two former WWE stars in the group on the opening episode of Dynamite. You can read more about that by clicking here.