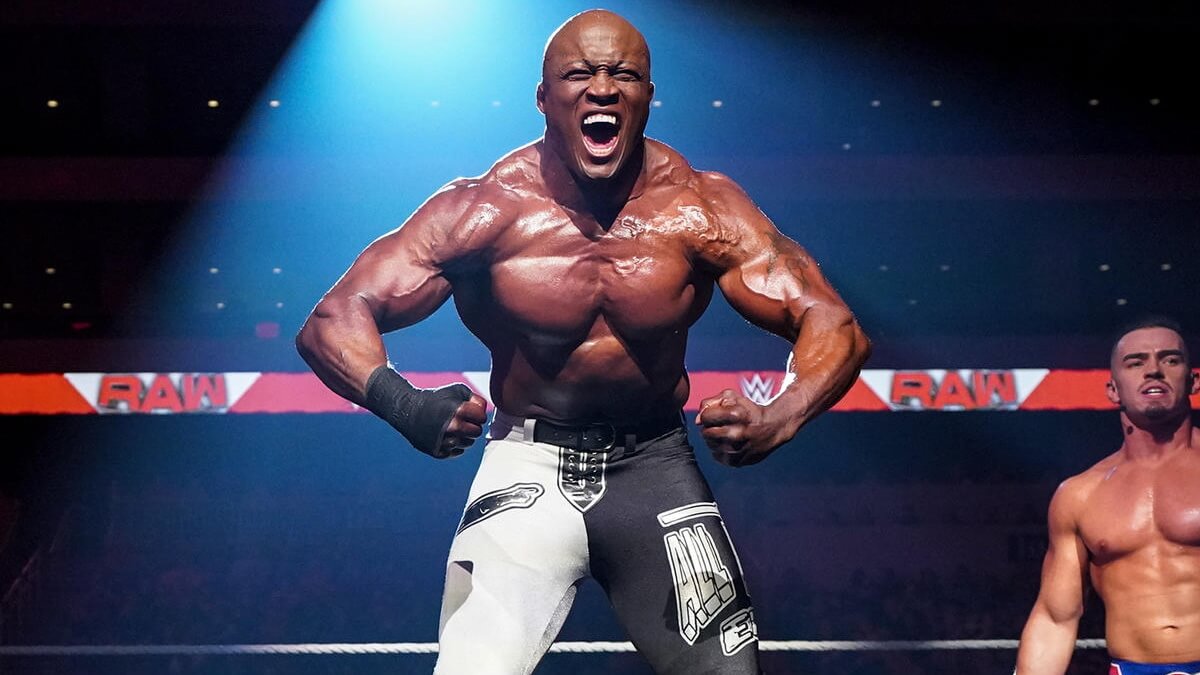 The Royal Rumble is a cornerstone of WWE's special event content and is known for surprise entrants and returning faces.
Former WWE name "The Masterpiece" Chris Masters (now Chris Adonis) has revealed that he would love to return to WWE in the Royal Rumble to square up to Bobby Lashley.
Speaking to Steve Fall of NBC Sports Boston, the current NWA performer was asked if about a possible return to WWE.
Adonis said:
"In terms of a comeback, all I can say is the desire is always there a little bit because this is what I love to do, and I still do it. Even when as far as last year, as long as I've been outside of WWE, I've never pushed to come back and it's just because I didn't look at it like an option after the second time.

"After the first time, sure. But after the second time, it's like I gotta move on. I still wanna wrestle, but it's just not gonna be on television with WWE and that's okay. I can do other things in the business as time goes on. But this last year at the Royal Rumble was the first time and shoot, it's been well over 10 years.

"I've seen MVP come back, I've seen Shelton come back, I've seen Carlito come back. I kind of felt like, shoot, you know, it's been 10 years. It feels like a good time. It's been so long, it's like who else can they bring back that would be a bigger surprise at this point out of at least those guys that have been gone, and I just kind of felt like it was me."
Adonis, FKA Chris Masters, debuted on Raw in February 2005 and featured in feuds with all-time greats such as Shawn Michaels, Ric Flair and John Cena.
Following a suspension for alleged substance abuse, Masters was released by WWE in November 2007.
After some time on the independent circuit, Masters returned to WWE in 2009 where he remained until his release in August 2011.
According to Adonis, he put out feelers to enter the Royal Rumble last year. He highlighted the similarity between his submission, the Masterlock, and Lashley's Hurt Lock, and thought this could make for an epic moment.
He continued:
"When you also think of the whole Bobby Lashley aspect, the idea of the Hurt Lock/Masterlock thing. So when Royal Rumble came around, I kind of started petitioning for it a little bit, and there was some talks with some of the people I knew within WWE, so it wasn't like it was just going on deaf ears. But Bobby Lashley ended up not being in the Rumble. Everything changed, everything got flipped upside down. So that kind of took a lot of steam out of it."
The former Chris Masters emphasised that he wasn't actively looking for a WWE return for the sake of it, rather he thought it would be great fan service to see him lock in with Bobby Lashley.
He explained:
"When I did petition for this, it wasn't for the sake of, 'Oh, I need to make a comeback to WWE' or 'I wanna make a comeback that should lead to something.' I know as wrestling fans, we're always looking for that 'Oh s**t' moment. We're always looking for that moment where if you've got your wrestling friends, you're gonna be hitting them on the shoulder and be like, 'Woah!' I kind of felt like if Bobby Lashley was in the Rumble and he's working that [Hurt Lock], and you get that countdown and you hit the OG Masterpiece theme, you're gonna have a moment…

"…a Hurt Lock (versus) Masterlock, like it's finally gonna go down. What's gonna happen? So it would be one of those moments, and that's what we're always looking for, you're looking for those moments because those are what we live for."
It remains to be seen if fans will see this match-up sometime in the future, but with the next Royal Rumble just around the corner, you never know if Chris Adonis will get his wish.
Masters and Lashley share an additional link with their submission finishers, with Lashley being the first wrestler ever to break Masters' Masterlock back in 2007.
Bobby Lashley recently lost the WWE United States Championship to Seth Rollins on the October 10 edition of Raw. You can keep up to date with all WWE title changes of 2022 with our championship tracker right here. 
Transcription via Fightful. 
Check out WrestleShop.com for all your favorite WrestleTalk merch, the WrestleTalk Magazine, wrestling shirts for grown-ups, and more!