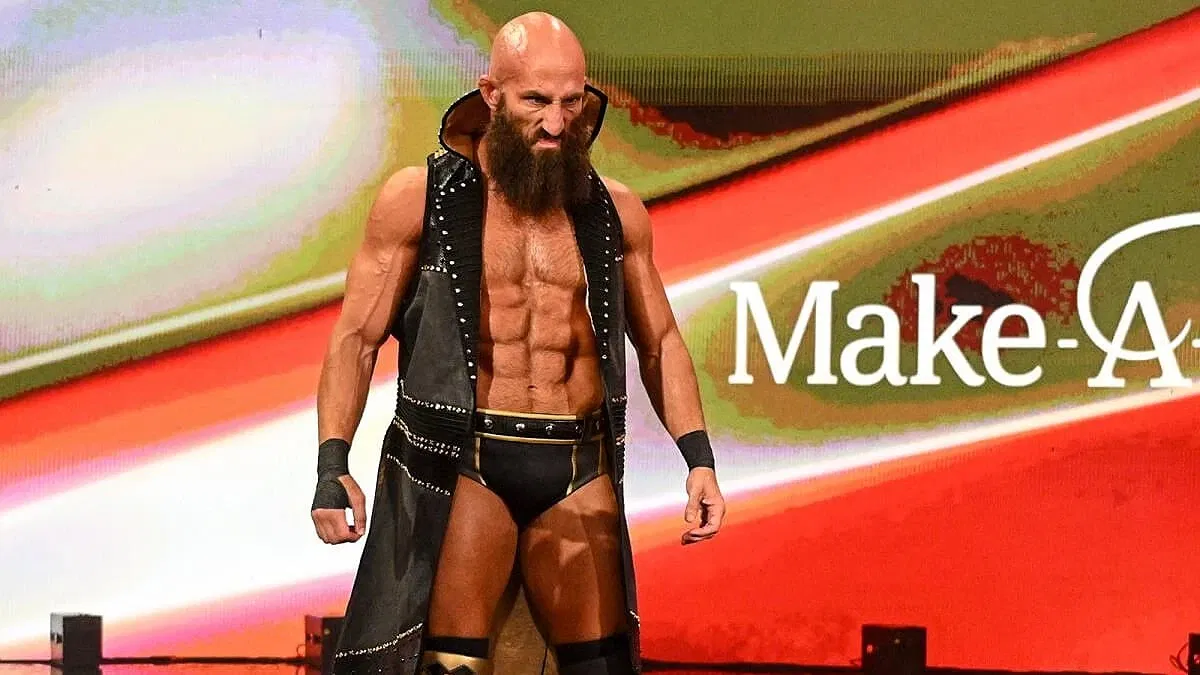 WWE star Ciampa says that being the first champion of the NXT 2.0 era meant a lot to him.
Tommaso Ciampa won his second NXT Championship on September 14, 2021, which was the first night of NXT 2.0.
As someone who was one of the top stars of the black and gold era, many fans wondered if the brand would still value the two-time NXT Champion. Despite his success in the first few months, Ciampa, Johnny Gargano and other stars were gradually phased out for newer talent.
Speaking with Jon Alba of AdFree Shows during the pre-SummerSlam 2022 media scrum, the WWE star was asked about the challenges linked to the NXT 2.0 rebranding process.
He answered:
"So it wasn't all that challenging, to be fair. I feel like if it had happened ten years ago, it would have been a lot harder for me. I just feel like I was at the right point in my career and my life, my professional life. You learn to adapt. The longer you do this and the more reps you get, you just adapt. That's really what the 2.0 thing was for me. You recognize, I control what I control, I don't control the rest. I'm just gonna continue to apply myself, take the most of these opportunities."
The Raw star continued on to talk about being the NXT Champion of a new era meant a lot to him, saying:
"I got pretty damn lucky. I became the first NXT 2.0 Champion. That was a very significant role. There was a lot of trust put into that. Working with Bron Breakker and a lot of the young guys down there, the Creed Brothers and stuff, there's a lot of real genuine energy that you don't get when you're 20 years in. So it was awesome. It wasn't all that challenging. I guess just wrestling guys who are newer, it's like, 'Okay, gotta talk to them a lot more', but it was just a lot of fun,"
Ciampa is now established as a member of the Raw roster where he has aligned with two-time WWE Grand Slam Champion The Miz.
On Monday's Raw, the two-time NXT Champion defeated Dolph Ziggler and Chad Gable in a three-way bout and then went on to defeat AJ Styles to become the #1 contender for the United States Championship.
Keep track of Ciampa's win-loss record in 2022 (for televised matches) at this link.
Transcription via Fightful
If you're in the UK but didn't manage to get tickets to Clash at the Castle on September 3, WrestleTalk is hosting a watch party at The Joiner on Worship in Shoreditch, London, and we'd love for you to join us! Click here for more details.