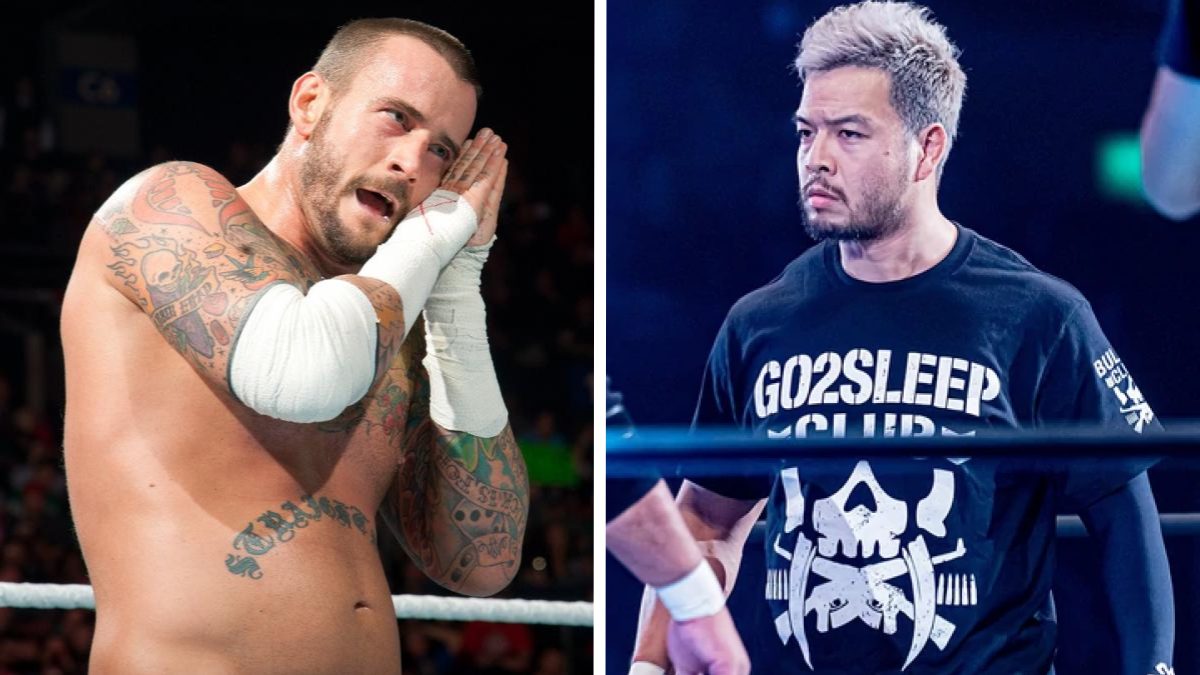 Recently both CM Punk and KENTA have reacted to the GTS being used during a match on the ROH 19th Anniversary Show.
On last night's ROH pay-per-view, Danhausen hit a variation of the GTS on LSG during a Four Corner Survival match. The two stars that popularized the move in modern wrestling have commented on Danhausen's usage of the popular match-finisher.
CM Punk liked a GIF on Twitter of Danhausen using his signature move. Replying to Danhausen's retweet, Punk noted that while "the other guy" may feel differently, Punk is happy for Danhausen to use the GTS.
Referring to the new variation as "very kneevil",  Punk tweeted:
"You might wanna buzz the other guy because he seems sensitive about it. Fully endorsed over here though! Very kneevil."
"The other guy" was assumed to mean KENTA, the NJPW star who currently uses the move. KENTA replied to Punk, stating that he enjoys seeing anybody but the former WWE champion using the GTS.
Also giving his blessing to Danhausen, KENTA tweeted:
"HEY This is "THE OTHER GUY" I'm super excited to see anyone use Go 2 Sleep EXCEPT FOR YOU. GOOD NIGHT"
KENTA and CM Punk are used to trading jabs on social media, with KENTA even challenging Punk to a match a few years ago.
Speaking of ROH, a popular star has revealed that he would love to wrestle for AEW and NJPW in the future.
What are your thoughts on the above story? Let us know in the comments on Twitter or Facebook.