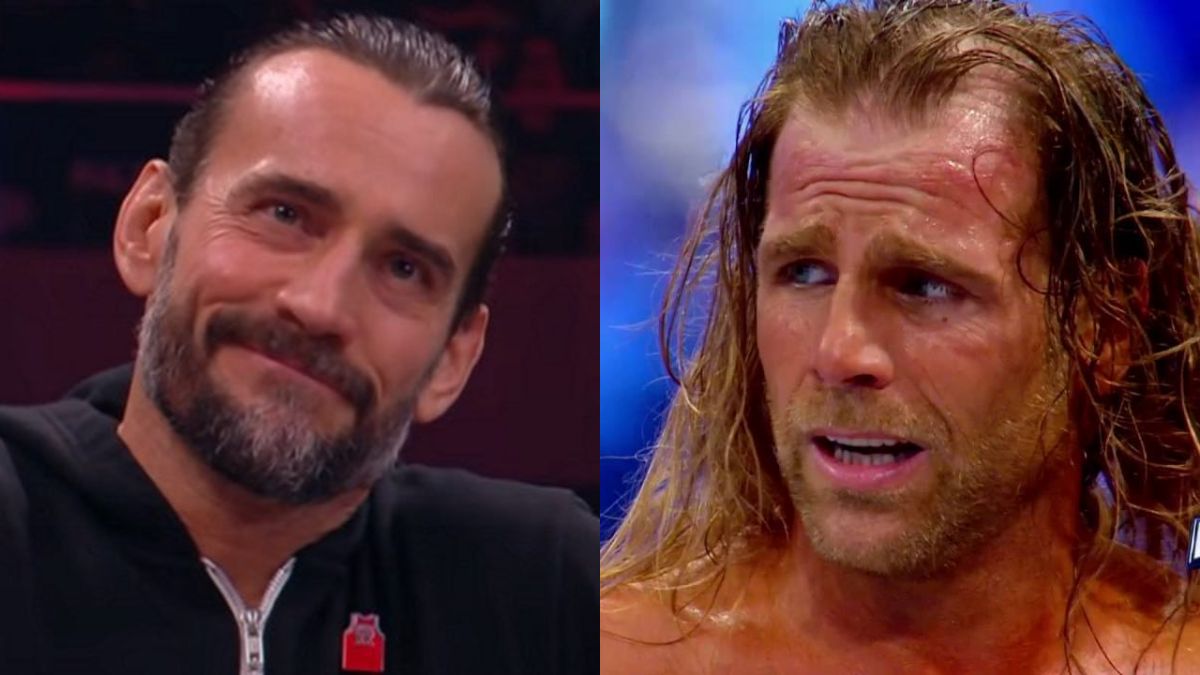 CM Punk is at it again, posting a bizarre story to Instagram with reference to Shawn Michaels. Get to the bottom of this odd new post!
Surely CM Punk knows that not only does everything he post to social media get seen by fans straight away so therefore quickly becomes buzzworthy… if not, he definitely should.
Because a strange post that he seemed to share to Instagram stories is sure to catch him some additional Instagram story attention tonight (as if yesterday wasn't enough).
CM Punk popped on to IG stories to share a screen grab of a legendary tale of a chance meeting with HBK himself, Shawn Michaels.
If you've never come across the tale before online, you may be highly confused but it is worth noting that the share isn't an original composition.
The story is a well known 'copypasta' which is frequently shared around online by wrestling fans due to it's shocking turn of events.
It reads:
"I met Shawn Michaels at a restaurant once – we'd accidentally been given his table. Apparently he was fond of the restaurant and had a specific table he liked, and the management had messed up and gotten their days wrong, (it was Tuesday and they thought he was coming on Thursday or something like that).
"Anyway, the manager, completely embarrassed (this is a pretty nice restaurant) comes by and says "I'm so sorry, but we'd like to move you to another table if you could be troubled, and we'll gladly compensate you for the cost of the meal and any other meal you'd like while you're in town." My sister and cousin were both like "Yeah that's cool." and I kind of played the asshole a bit.
"I'm sorry, I just don't understand. We've been here for 15 minutes – we've just ordered. Can't we finish our meal here?"
"Then out of nowhere Shawn Michaels shows up next to the manager and says "Paul, these guys can finish. We'll be at the bar. I got some time."
"And I (being a big HBK fan) said "Oh wow, uh… I had no idea. Please feel free to give them the table."
"Shawn was grateful, shook my hand and said thanks, then gave me a card with his number on it and told me to give him a call later. After working up the nerve, I gave him a call that night, and to make a long story short, we had a glorious 11 month love affair, man on man, that I shall never forget. Our bodies intertwined as one, and from the beauty of Morocco, to the French Riviera, to the snorkeling in the Galopagos, Shawn Michaels and I made glorious gay love to each other on six of the seven continents."
The post has since been deleted.
Elsewhere on CM Punk's Instagram stories, a snap and short clip of his dog Larry.
You can keep up with all the latest CM Punk news by clicking this link. 
He already deleted this lol https://t.co/v5HeIHkNmq

— Fightful Wrestling (@Fightful) March 25, 2023
Think you're a wrestling mastermind? Well you can prove it by taking quizzes in our brand new quiz section! Don't forget to tweet us your results!