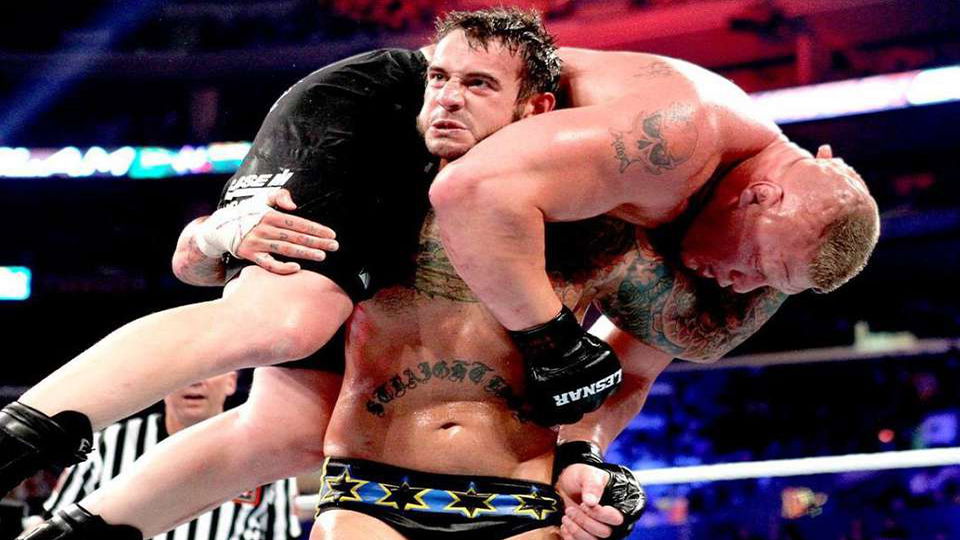 While Brock Lesnar may appear to be the Beast Incarnate on WWE TV, CM Punk thinks otherwise. In a recent interview, Punk revealed what he truly believes about Lesnar.
Here is the full quote from his interview with ESPN:
"I don't want to ruin his image. I think he's a f—ckin' sweetheart. This is a guy, when I got into MMA and I left wrestling, he was texting me, 'Hey, if you need any help.' I'm always kind of a standoffish guy.  It's hard to open up and trust people in the pro-wrestling world. But he was never anything but a real sweetheart. It was a pleasure to work with him. He's just a great guy, I think."
CM Punk made the transition from pro wrestling to the UFC at the end of 2014. While we don't know whether Punk took advice from Lesnar or not, it is clear the two have a positive relationship.
The two had one match together in WWE at SummerSlam 2013. This was during Punk's rivalry with Paul Heyman and Lesnar was able to pick up the win in their Extreme Rules match.
Do you think Brock Lesnar is a sweetheart? Let us know on Twitter!