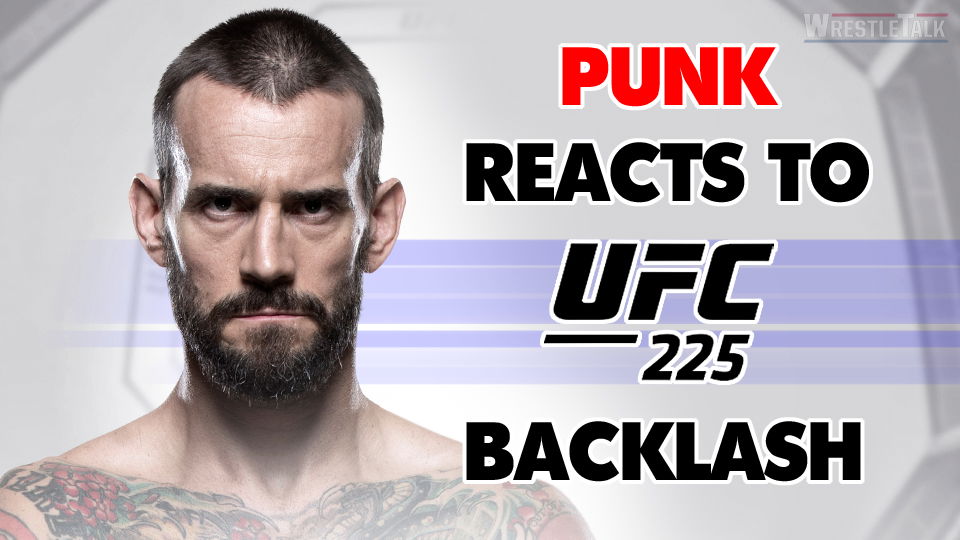 Former WWE Champion CM Punk is scheduled to face Mike Jackson in his second pro-MMA fight on June 9 at UFC 225. The bout lineup was recently released for the event stating that Punk vs. Jackson will go on ninth out of 13, opening up the main card for the show.
Unlike WWE events, UFC, like NJPW, don't believe in "filler matches" so the inexperience of the two men garnered some backlash online, especially as it beat out Holly Holm vs. Megan Anderson, which will headline the preliminary card.
It's a damn shame that @CMPunk keeps getting put on cards when they're is such an abundance of more deserving and qualified fighters available that would kill for the chance

— James Wrye (@JWrye78) May 13, 2018
Well respected and decorated MMA fighter Mark Coleman, who posted the tweet that received the comments, openly defended Punk. He stated his excitement for the bout and understood that making exceptions is the way of the business.
Punk graciously replied stating:
I understand too. If it was up to me, I'd be first fight on fight pass. Don't matter to me. Fans like to be outraged by stuff that doesn't matter. (Appreciate the support Mr. Coleman!!!!! You're truly the man)

— player/coach (@CMPunk) May 14, 2018
At the end of the day, UFC is a business and CM Punk, whether you believe he deserves to be there or not, is a huge money draw and brings the attention of none-MMA fans to the sport.
Punk lost his debut pro-MMA fight to Mickey Gall in 2016 during the first round via submission. It is a record he shares to the letter with his upcoming opponent Mike Jackson so, with any luck, this one will make it to at least the second round. Hell, maybe Punk could even come away with his first win.
Are you outraged at Punk's place on the card? Do you think he stands a chance this time around? Let us know in the comments below or on Twitter here.