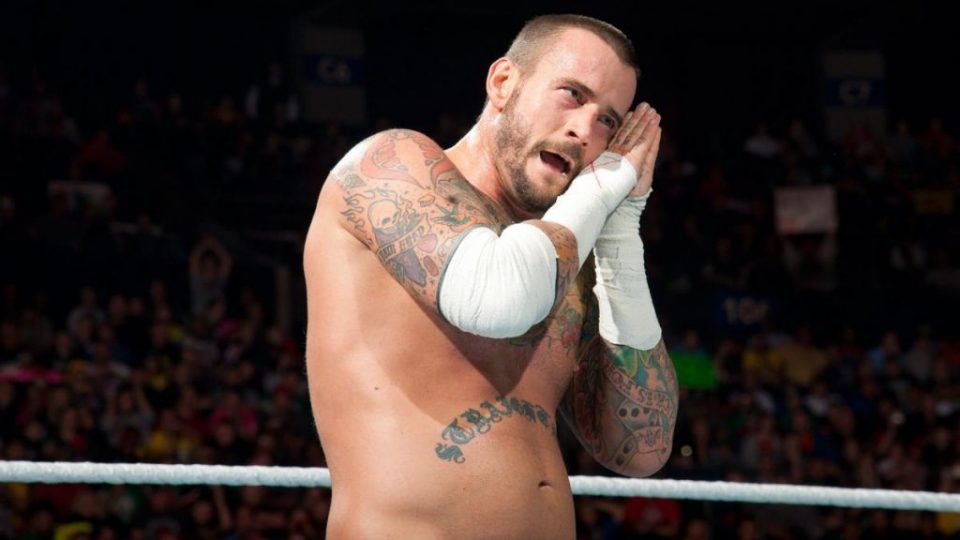 CM Punk made his latest appearance on WWE Backstage and he revealed what match he is most proud of from his career. The match in question was his battle with John Cena on Raw from February of 2013.
This match was a number one contenders match to see who would face The Rock for the WWE Championship at WrestleMania 29. Cena went on to win the match and the title at WrestleMania but Punk gave very specific reasons why this match makes him proud.
Match they're most proud of:@CMPunk: vs. @JohnCena on RAW in 2013@RealPaigeWWE: vs. @TheAJMendez at SummerSlam@BeckyLynchWWE: vs. @MsCharlotteWWE at Evolution
& vs. @SashaBanksWWE at Hell In a Cell.#WWEBackstage pic.twitter.com/KQyV81tI29

— WWE on FOX (@WWEonFOX) January 22, 2020
"It was kind of thrown together last minute and I was told that it is going to be for a shot at The Rock at WrestleMania and y'know, Becky is sitting here talking about chips on her shoulder and being hot and being cold, Michael Jordan had the flu game, I had the flu match. I was deathly ill for this and I remember just laying on the floor and just kind of being like man I felt like I ran another marathon and I get to the finish line and I hand the baton off to somebody else who runs the last .2 miles and gets to cross the finish line and I was just like 'man, I don't know what I'm doing anymore', and John was like 'well what do you want to do?' and I just said 'I wanna give you a piledriver, John', and that was it. That was all we had.
We went out there and I think the crowd certainly helped us because I was so sick that I just- it was really hard to care and they made me care. I went out there and I felt their energy and we gave to them something that I think stands the test of time. I think it was a great match. John was one of the best dance partners that I had. I was fortune and for me that was my WrestleMania. I had no plan going forward. Undertaker match wasn't even talked about yet, they were basically like 'here's the end of the line for you again' and I was like 'alright I guess we'll just go out there and make some chicken salad'.
CM Punk has discussed his displeasure with not main eventing WrestleMania 29 in the past. It sounds like it still bothers him but he is choosing to look at his match with Cena in a very positive way.
Paige and Becky Lynch both revealed which matches they were proudest of as well. Paige's answer was her Divas Championship match with AJ Lee at SummerSlam 2014 while Becky answered with her match with Charlotte at Evolution and her Hell in a Cell match with Sasha Banks.
What is your favourite CM Punk match? Let us know on Twitter or on Discord!