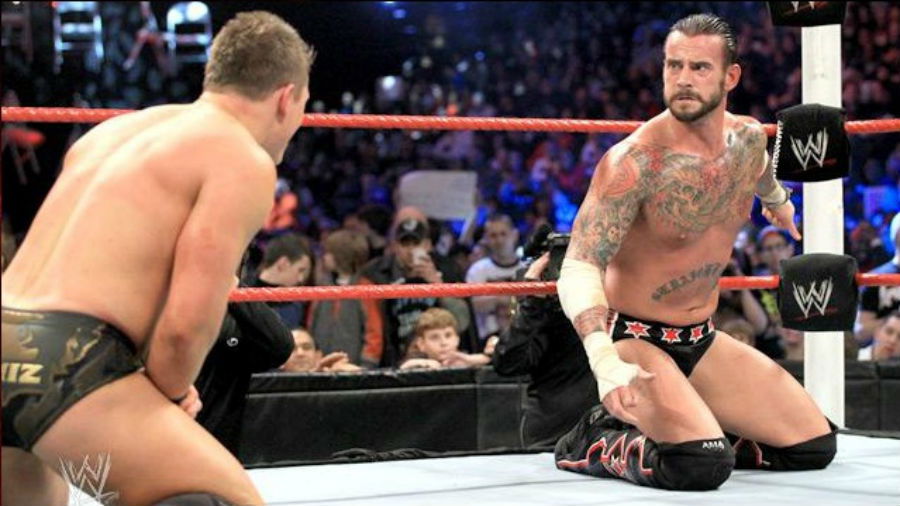 Sometimes I think it's only a matter of time before CM Punk makes his in-ring return in WWE, I mean, he's signed with FOX which broadcasts SmackDown.
Other times, I think that it's about as likely as me debuting in WWE. This is one of those other times, because Punk has gone on a since deleted rant towards WWE star The Miz on Twitter.
The Miz was a guest on last night's episode of WWE Backstage, and at the end of the show, host Christian joked that the show was "thankfully" over, to which the Miz replied:
"What do you mean, thankfully? I feel like it was the best WWE Backstage ever. What do you mean in or around (the best ever), name one that was better. Sorry I didn't change the culture, my bad!"
This was an obvious jab at CM Punk, who promised to change the culture when he made his shock debut on the show back in November, and it's fair to say that Punk wasn't happy.
He replied to a WWE on FOX tweet regarding Miz's comments with:
"Go suck a blood money covered d**k in Saudi Arabia you f**king dork."
Perhaps unsurprisingly, the tweet has since been deleted. Whether or not there is genuine heat between the two men isn't clear, but we will keep you updated with any further news.