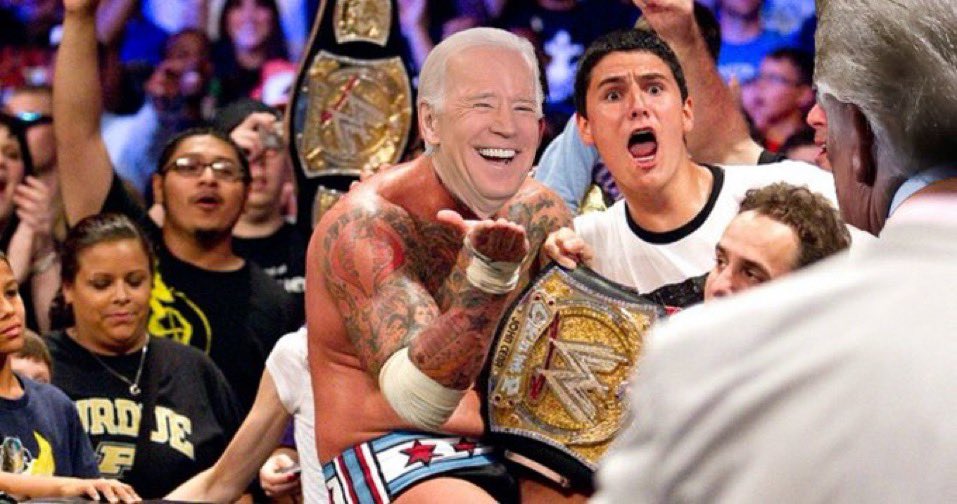 Days after poking some fun at fellow former WWE star Chris Jericho, who claimed on Twitter to not being a political person, CM Punk has once again taken to the social media platform to troll Linda McMahon.
Following news emerging that Joe Biden had been elected US President after winning the election, CM Punk decided to photoshop Biden's head onto the image of himself leaving WWE after Money in the Bank 2011.
This comes after Linda McMahon, who has long been a supporter and donator to Donald Trump, tweeted the following yesterday, urging people to stand with the former President "for a fair count of legal votes":
Stand with the Pres @realDonaldTrump for a fair count of legal votes. Ignoring court orders and breaking state laws is the opposite. We must continue the challenge!! @VP; @AmericaFirstPAC
Unsurprisingly, Linda McMahon has not responded to CM Punk's tweet at the time of writing this article. WrestleTalk.com will keep you posted in the likely instance that she does.
This comes after it emerged that regardless of the election result this year (which we now know), it is likely that Donald Trump is going to be appearing on WWE TV in the near future. You can read more about that by clicking here.
What are your thoughts on the above story? Let us know in the comments on Twitter or Facebook.