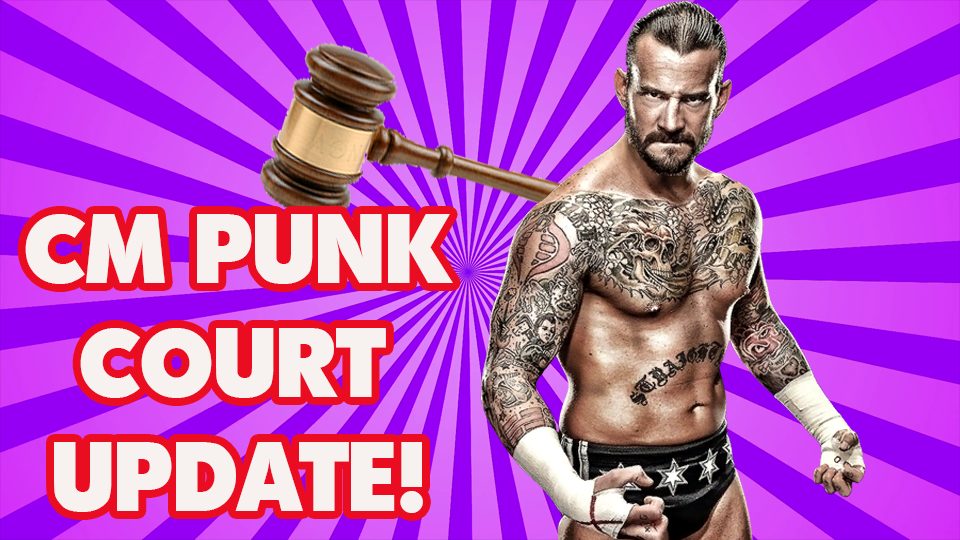 A lot of the time, a wrestling match is a lot like a court date.
Both are the culmination of months, if not years of animosity between two parties, both are often filled with drama and intrigue and Vince McMahon has been responsible for a lot of them over the course of his lifetime.
Perhaps it's no surprise then that the worlds of wrestling and the law often collide and one of the biggest wrestling legal stories of the past few years has taken another turn.
Dave Meltzer of the Wrestling Observer Newsletter recently revealed that a court date between CM Punk and WWE doctor, Chris Amann, was going to be set "soon". However, Jon Fisher of Backstage In WWE has done the unthinkable and claimed that Big Dave is wrong.
Speaking on his show, which he co-hosts with respected wrestling journalist, Brad Shepard, Fisher said that Meltzer's story about the court date happening "soon" was wrong and that no date for the trial had actually been set. This was later confirmed by Ringside News, who's researched confirmed that Meltzer's reports into the trial were false.
Ringside News also noted that Fisher also had qualms with the way Meltzer phrased his report, saying that:
"Last week Dave Meltzer reported that CM Punk, AKA Phil Brooks in the human world, and Colt Cabana, real name is irrelevant right now, vs. Chris Amann. It's not him, it's just him being classified as Phillip Brooks vs. WWE Inc. It's not Punk vs Chris Amann. It's man vs. company."
https://www.youtube.com/watch?v=7Ms0DFxpptk
Fisher was apparently unhappy that Meltzer had framed the case as being "Punk vs Amann" when the actual case is between Punk and WWE. Fisher also urged wrestling fans not to believe Meltzer all the time, stating:
"If you want to look up anything court related with World Wrestling Entertainment, don't listen to a guy [Meltzer] that creates news and hopes that it comes true. Go to the websites. That just bothered the hell out of me."
This whole dispute between Punk and Amann stems from comments Punk made on the aforementioned Cabana's Art of Wrestling podcast in November 2014. Punk claimed that WWE doctors had misdiagnosed a staph infection as well as several other injuries that he was working with when he walked out on the promotion following the 2014 Royal Rumble.
Punk has yet to return to the world of wrestling since this incident and has been effectively blacklisted by the WWE as a result. Something tells me that companies don't like it when you accuse their doctors of malpractice.
What do you make of this story? Do you think Punk vs. WWE will ever go to court? Do you think it will be settled out of court? Or do you think we should solve things the old-fashioned way with an 'Apology on a Pole' match between Punk and Vince McMahon? Let us know.