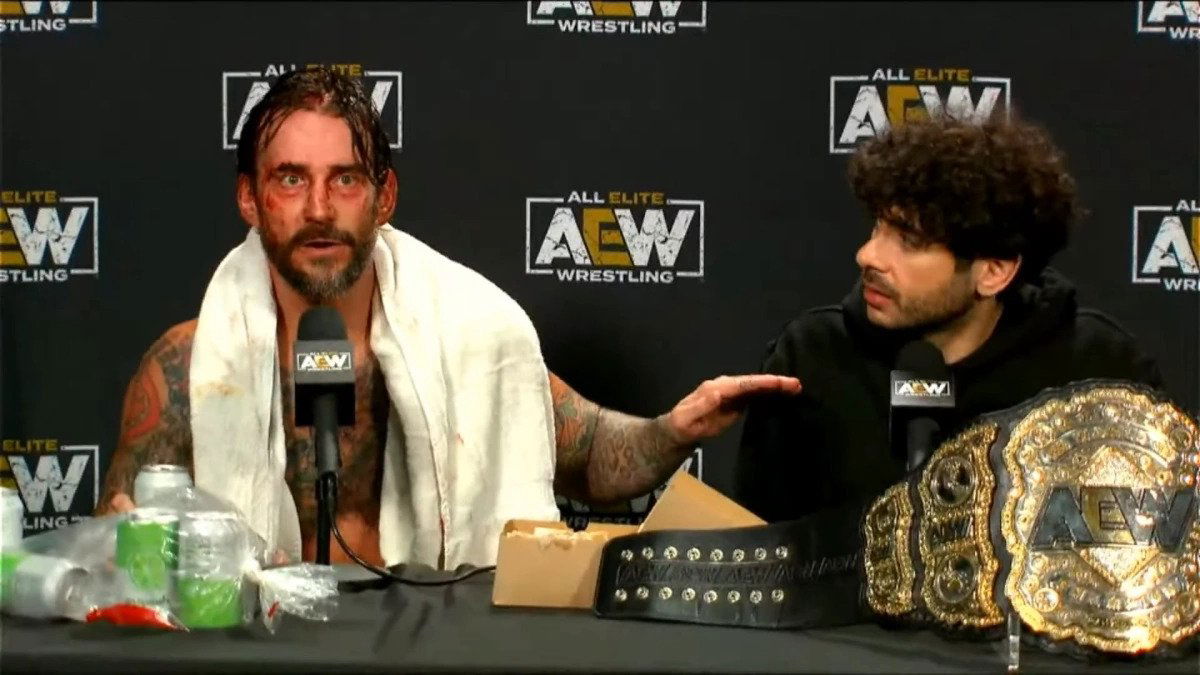 CM Punk has revealed what he told AEW CEO Tony Khan following the incident that took place after All Out last year.
During the post-show media scrum, Punk aired his grievances about Colt Cabana, Hangman Page, and AEW EVPs Kenny Omega and the Young Bucks.
The Elite (Page, Omega and the Bucks) believed that Punk had made a move to get Cabana removed from AEW, which Punk and Khan have both denied, and Punk believes they started spreading their story to the media.
The result was a verbal tirade from Punk in the scrum, and then a fight backstage after that.
In a new interview with ESPN, Punk has finally given his side on what happened and why.
For Punk's comments on the issues with Page specifically, click here, but about the incident and situation in general, Punk said:
"The first thing I said to Tony when I sat down with him and spoke to him after it was, 'Man, I'm really sorry I put you in that position. I apologize for the scrum.'
"But when you've watched that scrum, you're looking at a very, very frustrated guy who had told people. That's not the first time he heard all that. It's not the first time lawyers were told all that. And I was just looking for something to be done and nothing got done. So, if you want something done right, you got to do it yourself.
"And I just didn't approach it in the right manner, but tension was high. I was very, very pissed. I pretty much knew that I had just injured myself again. I was hurt, and I was disappointed. Yeah, it's very easy for me to say I regret that and I handled it the wrong way, 100%."
Despite all the uproar it's caused, Punk doesn't believe what happened was actually that big of a deal. He said:
"I don't think what happened was a big deal… This has happened in the last 10 months in hockey, in basketball, in baseball, in just about every sport. And it's covered and it's gone the next day.
"I think because I have injured my tricep and I've been out for so long, I think it has been exacerbated. I think it's been exacerbated by people spreading lies about the whole thing. And when, in reality, my attitude is, well, s**t happens."
Punk will make his return to AEW on June 17 for the debut of Collision, but has not spoken to Page, Kenny Omega or the Young Bucks about their issues because he's been told he's not allowed to, and they're expected to be kept completely separate from him.
None of those names, nor Tony Khan, were "available to comment" for ESPN's article.
If you want to stay fully updated on all the latest wrestling news, click the red bell in the bottom right of your screen to receive notifications from WrestleTalk.com straight to your device!