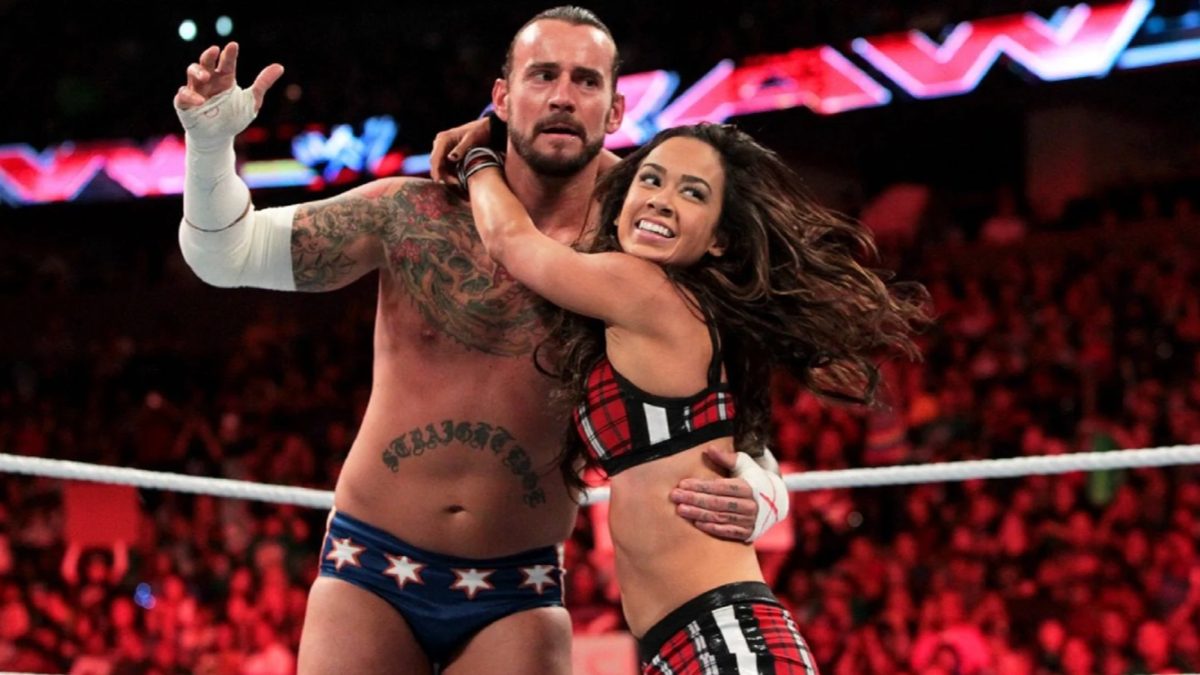 The past couple of weeks have arguably been the busiest of CM Punk's career, what with debuting for AEW after seven years away from wrestling, and then being interviewed several times a day, while appearing on as many AEW shows as possible.
One of the topics often brought up in these interviews is Punk's wife, former WWE Diva's Champion AJ Lee, who like Punk, hasn't wrestled for many years, having retired in 2015.
However, as we know from countless examples, being retired from wrestling isn't quite like being retired from anything else, because let's face it, wrestling retirements rarely last.
While CM Punk has denied there are any plans to have AJ Lee return to the ring due to the neck injury which forced her into an early retirement, he would still love to see her wrestling again.
Speaking to WFAN's Moose & Maggie, Punk admitted he would love to see AJ back in the ring, but isn't under the impression it's something she is working towards. He said:
"I would love to see it. I get asked that question every single time I do an interview and I love it. I absolutely love it. I don't (think she wants to do it), because she's a teeny tiny person and she has a bad neck. I think the shelf life for females in wrestling, wrestling a full schedule, is a lot shorter, it's a lot smaller then men. And I think she's so focused on what she's doing now, writing screenplays. She's working on a million different projects, being pulled in so many directions. I think she would probably, maybe be receptive to the idea of coming back, but that can't even enter her vocabulary right now. She's so focused on the movie scripts and TV adaptation of a book she's working on."
Lee arguably wrestled for WWE in one of it's worst periods for women's wrestling, but despite this, she managed to prove herself as one of the most talented wrestlers WWE has ever had.
You can check out the full interview here.
To make sure you stay updated with all the latest wrestling news, add WrestleTalk.com to your Google Discover feed and follow us on Twitter!