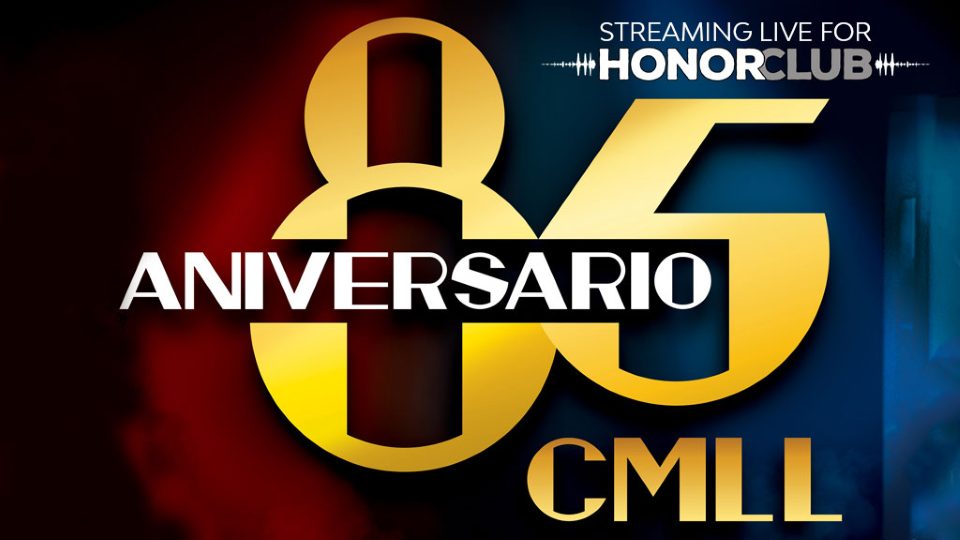 The CMLL 85th Anniversary Show (CMLL's biggest event of the year) will air live on Ring of Honor's streaming service Honor Club this Friday.
Ring of Honor made the announcement on Monday that the event would air live and be available on demand on their service. The CMLL 85th Anniversary Show will only be available with Spanish commentary, which will be provided by the CMLL broadcast team. Ring of Honor and CMLL have been exchanging talent since 2016.
Ring of Honor star Matt Taven will be in the main event of the CMLL 85th Anniversary Show, competing in a tag team hair vs. hair match. Taven will be teaming with Volador Jr. to face Bárbaro Cavernario and Rush with the losing team having their heads shaved. This main event is not what CMLL or its fans had anticipated for the biggest show of the year, as the intended main event was supposed to be a historic mask vs. hair match between L.A. Park and Rush. Due to the match falling through, Taven will now represent Ring of Honor in the main event of the show.
The CMLL Anniversary Show is the longest running wrestling event in the world, dating back further than the NWA and much further than WrestleMania. Many of Lucha Libre's top stars will be appearing at this year's event, including L.A. Park, Último Guerrero, Pentagón Jr., and Rey Fénix.
The lineup for CMLL 85th Anniversario is as follows:
Volador Jr. & Matt Taven vs. Rush & Barbaro Cavernario – Hair vs. Hair Match
Carístico, LA Park & El Hijo de LA Park vs. King Phoenix, Penta el Zero M & Diamante Azul
Ultimo Guerrero, Gran Guerrero & Euforia vs. Ciber the Main Man, The Chris & Sharlie Rockstar – CMLL World Trios Championships
Místico, Atlantis & Soberano Jr. vs. Sansón, El Cuatrero & Forastero
Niebla Roja, Ángel de Oro & Audaz vs. Negro Casas, El Felino & Mephisto
Princesa Sugehit, Marcela & La Jarochita vs. Reyna Isis, Dalys la Caribeña & La Maligna
Will you be watching CMLL 85th Anniversario on Honor Club this Friday? Let us know in the comments below, on Twitter or on Discord!